Bronx Defenders Social Workers Represent Holistic Defense at This Year's National Organization of Forensic Social Work Conference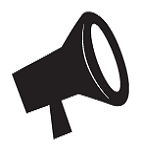 Last month, The National Organization of Forensic Social Work (NOFSW) held its annual conference, which took place this year in New York at Fordham University's Lincoln Center campus. Several social workers and one attorney from The Bronx Defenders attended the conference, including four staff members who presented. Participation in the conference not only presented an exciting learning and collaboration opportunity for The Bronx Defenders, but also a chance to share important insights into The Bronx Defenders interdisciplinary approach to holistic defense, particularly from the Social Work Practice perspective.
The NOFSW conference this year, entitled 21st Century Forensic Practice: Moving Beyond Cultural Competence, focused on changing demographics and policy and system reform, and featured inter-professional learning opportunities on how to integrate cultural competence with justice in clinical, organizational, community, and policy practice. Calling attention to the many forensic populations — such as racial and ethnic minorities, at-risk youth, the elderly, veterans, immigrants, LGBTQ persons, persons with disabilities, or those living in poverty or communities of violence — who often lack access to quality services and cultural justice, the 2014 NOFSW conference advanced a new century of cultural justice, dignity, respect, and acceptance for all persons.
Bronx Defenders staff presenters at the conference included Social Worker Supervisor Elizabeth Keeney, Criminal Defense Attorney and Director of Early Advocacy Robyn Mar, Bronx Freedom Fund Director Alyssa Work, Family Defense Practice Social Worker Caitlin Becker, and Criminal Defense Practice Social Worker Brittany Larson.
Presentations in which The Bronx Defenders participated or led included:
Defense without the "Defendant": Rethinking and Challenging Language in the Courtroom through Holistic Advocacy, presented by Elizabeth Keeney LMSW, MPA and Robyn Mar, Esq.
Pretrial Services and Bail Funds – Increasing Access to Justice, presented by Norma Wassel, MSW, LICSW (from the Criminal Justice Policy Coalition) and Alyssa Work, Esq.
Finding our Inner Jane Addams in Drug Policy Reform, presented by Kassandra Frederique, MSSW (from Drug Policy Alliance); Caitlin Becker, MSW; LaReese Harvey, BSW.
Written Advocacy in Criminal Defense: Gathering Stories, Knowing Your Audience and Tracking Outcomes, presented by Brittany Larson, LMSW.
To learn more about Social Work at The Bronx Defenders, click here.