The Bronx Defenders Reacts to Grand Jury Decision On Eric Garner's Killing by NYPD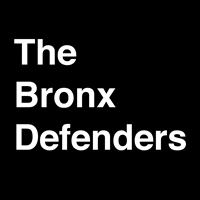 The Bronx Defenders is extremely disappointed by the decision of a Staten Island grand jury to not indict the NYPD officer who killed Eric Garner with an illegal chokehold. Given the video evidence in this case, it is particularly upsetting that the NYPD will once again evade accountability for what is indisputably an unacceptable use of force.
"It is difficult to imagine what more the grand jury could need to conclude that there is reasonable cause to bring charges," said Bronx Defenders Executive Director Robin Steinberg. "This tragic incident serves as further evidence of the brutal and unnecessary tactics that the NYPD regularly employs against communities of color."
Eric Garner's death is not an isolated incident. The "broken windows" policing strategies championed by Commissioner Bratton encourage police officers to respond with aggression to minor disturbances–almost exclusively in poor communities of color–and increase the likelihood that interactions will escalate and result in tragedies such as Mr. Garner's death. The Bronx Defenders grieves for the family of Eric Garner and for the countless New Yorkers who have experienced police brutality. Today, we learn once again that there is no accountability for NYPD officers who perpetrate violence against the communities they are supposed to protect.