The Bronx Defenders Announces Chief Operating Officer, Candice Carnage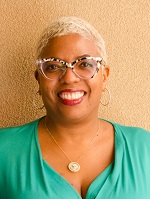 The Bronx Defenders are proud to announce today that Candice Carnage, an experienced executive with over 20 years of non-profit experience, will serve as the organization's new Chief Operating Officer.
Carnage is a versatile, high-energy executive who leads organizations through change and challenge to support their mission. She is a hands-on leader with an extensive background in finance complemented by diverse talents in human capital, information technology, facilities and operations management.
As COO, she will be developing and implementing strategies for the overall financial management for the organization. She will also partner with the Director of Information Technology to evaluate and improve the technologic infrastructure and encourage the innovative use of new technologies to support key initiatives of the organization.
Carnage's non-profit experience includes organizations such as Columbia University, Amnesty International USA, the Ms. Foundation for Women and the Children's Museum of Manhattan. Additionally, she worked in the private sector for Deloitte & Touche, LLP, Arista – Bad Boy Entertainment and Diversified Investment Advisors. She received her BA at Syracuse University in Economics and Mathematics and her Masters of Business Administration at Columbia Graduate School of Business.