The Appeal: Two States Just Made It Easier to Take Babies Away from Mothers Who Use Drugs During Pregnancy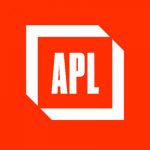 "Termination of parental rights is a mechanism by which families are turned into strangers, all contact and personal identity is erased, and families are destroyed forever."
In states across the country, including Arizona and Kentucky, legislation is being passed that would make it easier to terminate the rights of mothers who use controlled substances while pregnant. Erin Miles Cloud, Senior Attorney in our Family Defense Practice speaks with The Appeal about how these laws create a capital offense for women who give birth, despite having used an illegal drug.
"This legislation's attempt to punish mothers and fathers acts as a civil death penalty for families," she says, "for which children will pay the ultimate price."
Read the piece here.