Tahanee Dunn Presents Testimony at New York City Council Committee on Criminal Justice and Committee on the Justice System Re: COVID-19 in City Jails and Juvenile Detention Facilities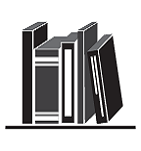 New York City Council Committee on Criminal Justice and Committee on the Justice System Re: COVID-19 in City Jails and Juvenile Detention Facilities
May 19th, 2020 Written Testimony of The Bronx Defenders
By Tahanee Dunn, Robyn Goldberg, Martha Grieco, Deborah Lolai & Julia Solomons 
Good afternoon Chair Powers, Chair Lancman, and committee members. My name is Tahanee Dunn and I am a criminal defense and prisoners' rights attorney with The Bronx Defenders. The Bronx Defenders ("BxD") has provided innovative, holistic, and client-centered criminal defense for adults and youth, family defense, immigration representation, civil legal services, social work support, and other advocacy to indigent people in the Bronx for more than 20 years. Our staff of close to 400 represents approximately 22,000 people every year and reaches thousands more through community outreach. The primary goal of our model is to provide high-quality legal representation; address the underlying issues that drive people into the various legal systems; and mitigate the devastating impact of that system involvement, such as deportation, eviction, loss of employment and public benefits, or family separation and dissolution. Our team-based structure is designed to provide seamless access to multiple advocates and services to meet our clients' legal and related needs. 
Thank you for your attention to these critical matters and for the opportunity to testify before you today. This testimony will address the response to COVID-19 in both the city jails (Section I) and juvenile detention facilities (Section II). 
COVID-19 IN THE CITY JAILS 
Introduction 
The onset of COVID-19 has dramatically worsened conditions in our city jails, exposed persistent violations of the minimum standards, illuminated a complete lack of transparency and accountability, revealed negligible communication efforts between DOC, their staff and the 
people in their custody, a disregard for proper training on the use of PPE and implementation of CDC recommended safeguards, and inspired urgency in defense efforts to secure our clients' release from custody. As a member of BxD's Prisoners' Rights team, I receive referrals from other advocates in my office on behalf of their incarcerated clients who are experiencing below standard care, ineffective or non existent due process in disciplinary procedures, or are facing other sometimes life-threatening collateral consequences of being in custody. My colleagues and I then follow up with these clients and try to rectify the situation, advocating with relevant parties within the Department of Correction ("DOC"), Correctional Health Services ("CHS"), and the Board of Correction ("BOC"). The stories we hear from our clients have always been very troubling, but since the onset of COVID-19, the reports we hear are nothing short of horrifying. 
Conditions in the city's jail facilities are unacceptable, and our clients are afraid for their lives. In the course of hundreds of conversations with our clients, we have heard repeated accounts of the following: 
Failure to provide adequate protection and supplies for people in jail.

We continue to hear reports of how the movement practices within the Department pose increased risks of exposure to the virus, and the provision of Personal Protective Equipment ("PPE") is limited at best. Those who have a mask report that they wear the same dirty mask for weeks at a time because they are not provided new masks, thus rendering them ineffective against infection. We hear the same about gloves. Individuals who perform sanitation services in the housing units report that they must use the same pair of gloves for weeks. Our clients also report that staff are not consistently wearing masks. Finally, despite reassurances from DOC, we continue to hear reports of shortages of soap and cleaning supplies. Clients also tell us that facilities—including common areas posing particular risk of transmission, like dayroom benches and phones—are not being sanitized regularly, and certainly not consistent with guidance from the Centers for Disease Control and Prevention regarding Correctional and Detention Facilities. 

Lack of due process for punitive segregation.

A once skeletal due process structure appears to have ceased to exist, with every single one of our clients who has been placed in punitive segregation reporting that it happened without a hearing. They are denied the opportunity to participate in the disciplinary process, and their rights to due process are being compromised in ways that are unacceptable no matter what the circumstances may be. To make matters worse, our clients have reported that when they inquire into these due process violations and attempt to assert their rights, they are told by correctional officers that the disciplinary process has been suspended due to COVID-19. To our knowledge, no such suspension was granted by any governing board, body or agency. 

Insufficient access to healthcare.

The reports regarding reduced access to healthcare are equally concerning. In March, CHS announced that medical care would be accessible through "sick call triage", whereby people in custody could "directly call CHS nurses about their concerns." This has not worked in practice. Our clients report that phone

1

lines are not answered, there is no way to leave a message, and for those able to report concerns, little or no follow up with medical staff occurs. Our clients report that mental health treatment is likewise plagued by these issues, as clients must utilize the telehealth system unless they are housed in a Mental Observation or PACE unit where staff are onsite. 

Delays in healthcare services.

Despite the fact that the current pandemic has created widespread fear and anxiety among incarcerated persons, especially the large numbers of those with chronic illness and mental health conditions, it now takes days, sometimes weeks, of efforts by our clients and their advocates before they are able to talk to someone from mental health. Clients repeatedly tell us they cannot get access to a clinician through this system. 

Additional risk presented to transgender and gender non-conforming (TGNC) individuals

. TGNC people in custody often experience frequent movement between housing areas and facilities, and are at particular risk because it is common for them to be initially housed incorrectly and subsequently moved to another facility more aligned with their gender identity. Additionally, when TGNC people need to be removed from the unit they are housed in, DOC will move them to an entirely new facility, not aligned with their gender identity, instead of moving them to different housing in the facility they are in. This is problematic because every transfer involves a stop at "intake," and exposure to even more staff and incarcerated persons. 
The city jail conditions themselves are unacceptable, but that is not the only problem. The responses from DOC, as well as the collateral consequences for our clients, are extremely concerning. We ask the City Council to provide oversight and take action to achieve the following goals: 
Make more detailed public data regarding the state of healthcare and COVID-19 testing in city jails available. 

Increase scrutiny of DOC policies and practices and do not rely solely on self-reported self-serving reports in order to remove barriers to decarceration. 
1 Correctional Health Services Update, presented at NYC Board of Correction Meeting, March 10, 2020 https://www1.nyc.gov/assets/boc/downloads/pdf/chs_boc_presentation_final.pdf at 5. 
Improve access to counsel for our clients in custody 
We need the City's help in providing true oversight over DOC in order to improve our ability to access our clients and to be able to successfully advocate for their release, in a time when incarceration or release could be a life or death distinction. 
Read the full testimony here