St. Louis Post-Dispatch: ArchCity Defenders saw problems with municipal courts before Ferguson turmoil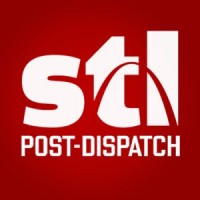 Two years before Ferguson attracted national attention for racial tension and questionable court practices, a group of volunteer lawyers calling itself the ArchCity Defenders was already concluding that something was off about the city.
Today the group is at the forefront of a legal movement to overhaul municipal courts regionally — one that has already secured broad political support for lowering court fines and fees.
But back then, ArchCity Defenders was mostly an anonymous group of volunteers working exclusively with poor clients, helping them clear old arrest warrants so they could get into housing programs and find jobs.
Thomas Harvey, a graduate of St. Louis University School of Law, was one of those volunteers. And what he was hearing brought to mind debtors prisons, which had been illegal for years.
Again and again, Harvey and others heard harrowing stories from clients who described a system of municipal courts that preyed on the poor.
One woman had spent more than 30 days in jail over an unpaid traffic ticket she'd gotten 15 years prior, when she was a teenager. She was assessed a fine she couldn't pay in full. After she missed a payment, the court issued a warrant for her arrest. At a traffic stop years later, the woman was arrested and jailed.
"They've made it illegal to be poor," Harvey said.
Harvey and his partners began working on a white paper — a 41-page policy document they hoped would explain what they say are unconstitutional municipal court practices.
The paper, published on the ArchCity Defenders' website in August, took off in national social justice circles just as Ferguson erupted in protest over the killing of Michael Brown by then-Ferguson police Officer Darren Wilson.
The paper essentially turned the ArchCity Defenders into the darlings of national policy experts at a time when the St. Louis area was becoming a symbol of a not-so post-racial America. In the months since, all that attention has been a mixed blessing for ArchCity Defenders.
On the one hand, the region is finally having the kind of conversation that the group has long wanted.
But it's also a conversation that has made the lawyers into political actors — roles they never intended to play.
HOW IT STARTED
Harvey, along with fellow SLU Law grads Michael-John Voss and John McAnnar, started ArchCity Defenders in 2009 as a side project. All three worked in private practice, and all three wanted to represent the poor.
From 2009 to 2013, they mostly represented homeless clients who had racked up minor municipal violations and unpaid fines and had warrants issued for their arrest. Housing programs and job training services for the homeless generally don't accept people who have outstanding warrants.
"What we saw is that our clients needed more than just legal aid. They needed housing, a job and, in many cases, some kind of treatment," Harvey said.
During that period, the three friends came across the Bronx Defenders organization in New York City.
Established in 1997, Bronx Defenders pioneered what is known as the "holistic defense" model. The strategy seeks to keep a single arrest from cascading into other problems, such as job loss, housing eviction and even loss of child custody.
"You can get arrested for a low-level crime, and if you don't have the $200 for bail, you can spend up to a year in jail waiting for your day in court," said Alex Sierck, a project director with the Bronx Defenders.
A Bronx Defender client has access to defense lawyers to help navigate the legal system, civil lawyers to help them maintain housing, family attorneys to keep custody of their children and social workers to direct them to assistance programs.
"Our aim is to mitigate the damages that flow from getting arrested. Unless we do that, no one should be surprised when people keep going back into the system," Sierck said.
The approach has made inroads in Wisconsin, Massachusetts, Oakland, Calif., and St. Louis, where the ArchCity Defenders adopted the system six years ago.
COURT WATCHING
In 2009, ArchCity Defenders operated on a budget of less than $75,000. By 2013, the organization had grown to 11 full- and part-time employees with a $300,000 budget.
Part of its funding comes from roughly $160,000 in grants the organization gets from St. Louis for work with the homeless. Tax forms show the group has also received funding from Goodwill and the St. Louis Area Agency on Aging.
More recently, ArchCity Defenders has received grants from the New York-based Vital Projects Fund which focuses on criminal justice reform, and the justice-based John & Marcia Goldman Foundation in California. Exact donation amounts have not yet been reported to the IRS.
Like its budget, the scope of the group's work expanded in 2013, when it decided to investigate stories about how easy it is to get locked up in north St. Louis County over minor offenses.
ArchCity partnered with lawyers at SLU's law school to start a court-watching program. Students sat in north St. Louis County municipal courtrooms and reported back what they were seeing.
"Everything people had been telling us was true," said Voss, one of the three co-founding members of ArchCity Defenders. "The things they are doing are unconstitutional."
On the strength of the court-watching program, the attorneys began writing the white paper.
[…]
By Koran Addo
To read the full article click here.