Spotlight on The Bronx Defenders' new Prostitution Conviction Vacature Project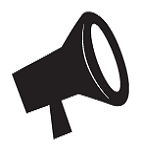 Every year in New York City, thousands of people who are victims of sex trafficking are arrested, charged, and ultimately convicted of prostitution-related offenses. Due to New York City's zero-tolerance policing, many of these people are arrested multiple times and face repeated prosecutions. Convictions for prostitution carry an enormous stigma and make it extremely difficult for those who carry such convictions to obtain employment, housing, and education. Because a criminal conviction is permanent until vacated, meaning the case is dismissed and sealed, victims of sex trafficking are plagued by these prostitution convictions for years or even decades after they have freed themselves of the control of their traffickers. As formerly trafficked people work to rebuild their lives after they have gotten out of sex work, the stigma of these criminal convictions is often the one thing holding them back from obtaining stable housing, education, and employment.
Over the past several years, New York State has launched a number of initiatives to acknowledge that many people arrested for prostitution-related offenses are in fact victims of sex trafficking. In 2008, Governor Patterson signed into law the Safe Harbor for Exploited Children Act, which treats youths charged with prostitution as persons in need of supervision rather than delinquents. In 2013, New York Court of Appeals' Chief Judge Lippman announced the launch of a state-wide Human Trafficking Intervention Initiative, opening a new specialized courtroom in New York City's five borough courthouses, and in the courthouses in six other counties outside of the city, dedicated to this initiative. These Human Trafficking Intervention courtrooms, or "court parts," aim to refer people arrested for prostitution-related offenses to housing, healthcare, immigration, drug treatment, and job training services. Those who successfully complete court-mandated programs can resolve their cases with non-criminal dispositions or outright dismissals of their cases. Since October 2013, The Bronx Defenders has been representing clients in AP8, the Bronx Criminal Court's Human Trafficking Intervention part. In recognition of the importance of consistency and support for the people who come through AP8, the Bronx Defenders has assigned a dedicated Criminal Defense Attorney, Zoe Root, and Social Worker, Lindsay Ferguson, to work in the part and with the Bronx Defenders clients who come through the part.
In 2010, the New York State Legislature amended the Criminal Procedure Law to recognize the unjust impact that the criminalization of prostitution has on individuals across the State. Under the amended statute, a person can file a motion, which re-opens the case, requesting to have prostitution-related convictions vacated, if he or she can show that the conviction was the result of having been a victim of sex trafficking.
The Bronx Defenders supports the movement to decriminalize prostitution, and endorses any opportunity to help current and former clients remove stigmatizing convictions from their record. Seizing this opportunity, The Bronx Defenders secured a pro bono law firm partner in December 2013 to launch The Prostitution Conviction Vacature Project, led by Bronx Defenders Criminal Defense Attorney Zoe Root. The Project works to identify former and current clients who may be eligible for relief under the amended vacature statute, and file motions on their behalf to re-open and dismiss the prostitution convictions, removing them forever from the client's criminal record. Since February 2014, The Bronx Defenders has started contacting hundreds of former clients who have been convicted of prostitution-related offenses to inform them of the change in the law, offer to screen them to determine whether they are eligible for the relief, and if eligible, write the motion for them in collaboration with the pro bono attorneys assisting with these cases.
The Bronx Defenders' aim with this new Project is to identify all clients who have criminal convictions as a result of having been a victim of sex trafficking and to work with them to vacate the conviction. Many clients in this population group never would have had contact with the criminal justice system had they not been trafficked and forced or coerced into sex work. A client may have just one prostitution conviction that The Bronx Defenders will work with him or her to vacate, or they may have many as a result of years of being trafficked and involved in the sex industry. Having this motion granted can therefore mean the difference of having a lengthy criminal record and having none at all. Whether addressing a single conviction or a dozen, however, any criminal conviction is permanent until vacated and can have serious consequences in a person's life. Having these convictions removed can be a tremendous step forward for people who were formerly trafficked in their process of healing from the trauma of the trafficking experience, clearing their criminal record, obtaining stable employment, and rebuilding their lives.