Socialist Worker: Families Separated Away from the Border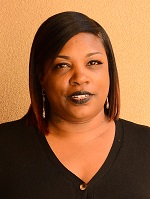 Dinah Ortiz-Adames is the Senior Parent Advocate at The Bronx Defenders, an activist and advocate, and a mother who has been through the separation from her children due to child welfare authorities. In an interview with Socialist Worker, she emphasizes how her past is now passion for her clients who are going through the same systemic oppressions she did.
"This movement has to be led by parents. Parents are the experts on their families and their homes, and we're not just saying that. They're the actual experts. If we just listen to them, they have the answers. But nobody's been listening."
Read her interview here.