Let Them Work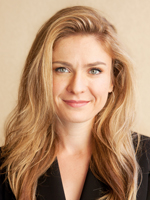 Emily Galvin, an attorney in our Criminal Defense Practice, published the following piece in Slate about the need to rethink prison employment. 
Most people are at least intuitively aware of the connection between poverty and prison. As Bryan Stevenson, the founder and executive director of the Equal Justice Initiative, has said, too often the opposite of poverty is not wealth—it is justice. A 2015 investigation by the Prison Policy Initiative noted that across race, gender, and ethnic groups, incarcerated individuals earned 41 percent less than their peers before they were locked up. Having been incarcerated also makes it much more likely a person will suffer poverty post-incarceration, as having a criminal record makes it harder to find work, get student aid, and access many basic social programs. Prison causes poverty, but poverty also often leads to prison. It's a devastating cycle.
Read the rest of the article in Slate.