Robin Steinberg to speak on Bureau of Justice Assistance conference panel about holistic defense in tribal justice systems.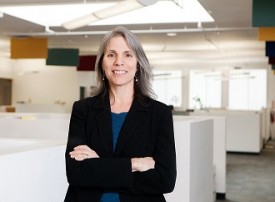 Robin Steinberg, Founder and Executive Director of The Bronx Directors, will speak on a panel at the U.S. Department of Justice's Bureau of Justice Assistance conference "A Collaborative Approach to Tribal Civil and Criminal Legal Assistance in Tribal Justice Systems" in Washington State next Tuesday, May 27th.
The panel will explore the holistic defense model and its application in the tribal setting. The benefits of the model will be explained, as well as how this model of tribal defense comports with many traditional, tribal notions of justice.
To learn more about The Bronx Defenders' work in holistic defense click here.