Rise Magazine: 'Poor' Parenting— When poverty is confused with neglect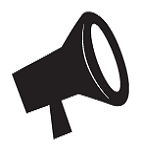 Erin Cloud, the supervising attorney for our Family Defense Practice, and Dinah Adames-Ortiz, our parent advocate, talk about how poverty is an incriminating factor against parents just trying to raise their children.
"Every aspect of poor families' lives is subject to supervision. Shelters have mandated reporters. HRA workers are mandated reporters. Public hospitals report overwhelmingly more than private hospitals," says Cloud.
Read more here