'Right to Know' bill loses support of key groups, including Legal Aid Society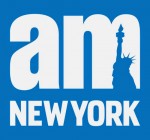 The Bronx Defenders joined fellow New York City public defenders to release a statement urging the New York City Council to withdraw or vote against Intro 182, which undermines the necessary police transparency and accountability at the core of the Right to Know Act. It read:
"As Chief Public Defenders, we are grateful for the leadership of Council Member Antonio Reynoso in shepherding Intro 541, one half of the Right to Know Act, into law. This important legislation, which is backed by more than 200 organizations and the families of people killed by police officers, will help to protect the rights of the people we represent against unconstitutional and coercive searches. We are heartened by Mayor de Blasio's commitment to sign this bill, and we respectfully urge all members of the Council to vote in support of it.
Unfortunately, the latest version of Intro 182, the other half of the Right to Know Act, contains critical loopholes that undermine the bill's original intent. Specifically, it fails to require officer identification in the majority of police-community interactions and allows for unchecked officer discretion in determining whether to provide an explanation for any law enforcement activity. We echo our fellow members of Community United for Police Reform and request that this bill be withdrawn, so that a more effective version may be introduced and passed in 2018."
The statement was covered by am New York here.