WNYC: Report Finds Bail Set Too High for Minor Offenses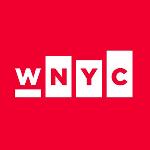 A new report finds that while each year tens of thousands of people arrested for minor offenses are released pending a trial or some other outcome, a substantial number that can't afford bail and end up in Rikers Island for things like shoplifting, smoking marijuana or getting in fights.
The report by Human Rights Watch was based on 117,000 non-felony cases in New York City in 2008. In about three out of four of those cases, defendants were released on their own recognizance. But for just over 19,000 people, bail was set at $1,000 or less and most of those defendants were unable to pay. Jamie Fellner, senior counsel for Human Rights Watch authored the report.
"Now, this may seem like a low amount of money and it may be that the judges who set the bail think it's a low amount but in fact it is too much for most of the people in court.", Fellner said.
According to the report, the average length of stay at Rikers was 16 days. Fellner says defendants often end up pleading guilty early on in order to get out of jail. Defense attorneys agree. Robin Steinberg is the Director of The Bronx Defenders, a group of criminal defense attorneys that serves the South Bronx. She said when bail is set too high, pleading guilty is a foregone conclusion.
"The single most important factor about how a case is going to get resolved in the criminal justice system is whether your client stays in jail on bail or they're out of jail and can fight from the outside," said Steinberg.
She said she knows this because between 2008 and 2009 another Bronx non-profit agreed to post bail for 131 Bronx Defender clients charged with misdemeanors, and in over half those cases, the charges were dismissed.
To ensure that bails are set appropriately, Human Rights Watch recommends releasing people and then monitoring them with phone calls or ankle bracelets. It also recommends defense attorneys work harder to prove their clients financial status.
Judge Melissa Jackson, the Supervising Judge of New York City, says income is one of many things to consider when setting bail, but she contends that in non-felony cases if bail is being set there must be other issues. "I also really want to know does this person have a criminal record and if he does or she does has she not appeared in court on many occasions. Does she have any open warrants which happens also." Jackson says more details about the cases need to be revealed in order to understand where the changes were coming from.
According to the report, 70 percent of the offenses did not involve violence or weapons.
And while Fellner's primary complaint is that the system is unfair, she also contends it's wasting valuable resources.
"If all those people had not been sent into pre-trial detentio,n they could have saved 42 million dollars", she says.
The Department of Corrections says last fiscal year, more than 95,000 people cycled through Rikers Island and on any given day there are just over 13,000 people being held there.
By Cindy Rodriguez