Public Defender Offices Eligible for Free Technical Assistance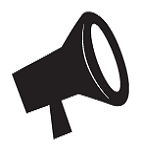 Bronx, New York – January 26, 2011 – The Center for Holistic Defense, a project of The Bronx Defenders is inviting Public Defender offices from across the country to submit a request for technical assistance.
Through this competitive process, three (3) public defender offices will receive hands-on expert assistance to transition from a traditional service model to the innovative Holistic Defense model of indigent defense.
Funded by The U.S. Department of Justice, Bureau of Justice Assistance, chosen offices will receive six-months of step-by-step guidance and concrete assistance in the practice of Holistic Defense. This assistance will include staff training and site visits by members of the Center and of The Bronx Defenders, as well as recipient visits to The Bronx Defenders.
Holistic Defense is an innovative, client-centered and interdisciplinary model of public defense, developed by The Bronx Defenders. According to The Bronx Defenders executive director, Robin Steinberg, Esq., Holistic Defense was developed "as a means to radically transform the way clients are represented and move towards a more humane and just criminal justice system."
The Office of the Wisconsin State Public Defender (SPD) is a current recipient of technical assistance. They have integrated Holistic Defense in their recruitment and hiring practices and are now connecting clients to the services they need in innovative ways. According to Wisconsin SPD's Director of Training and Development, Gina Pruski, "The Bronx Defenders are knowledgeable and professional—a real class act—and the Wisconsin SPD look forward to a continued relationship with the Bronx Defenders for years to come."
If you are interested in learning more, please visit our website www.holisticdefense.org or contact the Center's project director by email at: Alexs@bronxdefenders.org. The deadline for submissions is Wednesday, March 2, 2011.
Contact:
Mr. Alex Sierck, Esq.
Project Director
Alexs@bronxdefenders.org
The Center for Holistic Defense at The Bronx Defenders
860 Courtlandt Avenue
Bronx, NY 10451
718.838.7857 (direct)