Press Release: Bronx Defenders Statement on NYC's Failure to Defund NYPD and Invest in Communities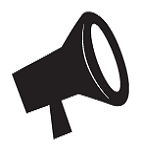 CONTACT
Ryan Karerat, The Bronx Defenders (RKarerat@bronxdefenders.org)
(NEW YORK, NY) – Justine Olderman, Executive Director of The Bronx Defenders, released the following statement in response to the budget deal reached between Mayor Bill de Blasio and the New York City Council: 
"As public defenders, the people and communities we serve have been plagued by a pandemic of injustice – the same injustice that has led people to take to the streets in protest across this country.  Over-policing, enforcement, violence, and surveillance of low-income Black and Brown communities in the borough are responsible for intergenerational trauma and the funneling of hundreds of thousands of Bronx residents into the criminal legal system. This fight over the NYPD budget has not just been about nickels and dimes: it has been about reimagining policing and community safety and delivering to impacted people the investment in their lives, health, schools, and communities that they have always deserved.
Instead of rising to this historic moment and charting a new course for the city, elected officials are hiding behind budgetary gimmicks to defend a status quo that targets Black and brown communities and reinforces the systems of oppression, violence, and white supremacy that brought us to this point. 
As public defenders, we will not back down. Instead, we will double down on the fight against the carceral system and the structural racism it is built upon. We will continue to confront police violence and harassment against the communities and people they are meant to protect.  We will work harder to expose and challenge the everyday injustice we see.  We will stand shoulder to shoulder with our allies in this fight and raise our collective voices until we have the New York City that we all deserve."