Olderman Steps Into Executive Director Position for Bronx Defenders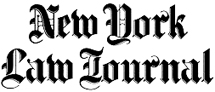 The New York Law Journal covers The Bronx Defenders' exciting announcement that Justine Olderman, an experienced attorney with 17 years at the organization and a leader in the field of public defense, has been selected to take the helm as our Executive Director.
"From staff attorney to managing director, I have been privileged to work side by side with Robin to push the boundaries of what a public defender office can and should be," Olderman said. "I have had the pleasure of working with incredibly talented advocates to grow this organization into a powerful force for justice. I could not be more thrilled to have been a part of our history and to now have an opportunity to chart the organization's future."
Read the story here.