NYU Law News: Justine Olderman '98 succeeds Robin Steinberg '82 as executive director of The Bronx Defenders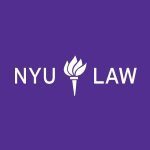 "There was no psychological divider between the communities the organization was serving and the people who worked for the institution. And everything I discovered about The Bronx Defenders was consistent with that messaging to clients—we are here for you and with you."
Justine Olderman, Executive Director of The Bronx Defenders speaks with her Alma Mater, NYU School of Law. She discusses her experience starting at The Bronx Defenders as one of less than 30 staff members and 18 years later, taking the helm of an organization of over 300 advocates. Justine shares her first impressions of BxD as a welcoming client-centered space and what she envisions for the future of BxD and our clients.
"What we have really done is create a model where we go wherever the clients go in the justice system, and we can address whatever needs they might have."
Read the piece here.