NYT: Black Children's Welfare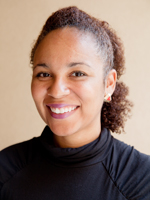 Erin Cloud, a supervising attorney of our Family Defense Practice, writes a Letter to the Editor to Stacy Patton to clarify the ways in which the disproportionate reporting of black families to the child protective services is reflective of economic injustice and racial inequality of low income families rather  than about their actual parenting.
"Increased surveillance of low-income black parents bring their parental decisions under scrutiny in a way that many white parents never have to consider, with a result of black children being removed from their families and staying in foster care longer than white children," says Cloud.
Read more here.