NY Daily News: Public defender groups calling for major criminal justice reforms by state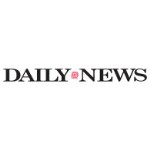 New York witnessed a historic election, and it is time for it to yield historic change. We joined with our fellow New York City defender offices to call upon political leaders in Albany to pass urgent and critical criminal justice reform.
In a joint letter, we joined with The Legal Aid Society, Brooklyn Defender Services, Neighborhood Defender Service of Harlem and New York County Defender Services to push for real bail, discovery, and speedy trial reform.
We also called for action:
– ending the torture of prolonged solitary confinement;
– ensuring that every person in prison has a fair and meaningful opportunity for parole release;
– legalizing marijuana and repairing the harms of prohibition;
– raising the age of Youthful Offender status in line with the most current research on adolescent brain development;
– passing legislation to protect immigrants from deportation for misdemeanors;
– repealing 50-A to increase police transparency and accountability;
– ending warrantless ICE arrests in and around courthouses;
– expanding visiting opportunities in state prisons and restoring the free visiting buses.
Read more here