NICHQ: Our Systems Meant to Help Are Hurting Black Families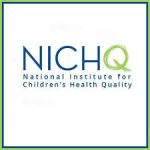 "I've seen too many black mothers separated from their babies at birth. What's even more concerning is that these calls largely revolve around issues of economic insecurity, such as lack of food and stable housing, rather than abuse."
Mandated reporting by health providers can disrupt the health and well being of black families, ultimately causing harm to the children that providers are intending to protect.
In honor of Black Maternal Health Week, our Supervising Attorney Erin Cloud spoke to National Institute for Children's Health Quality (NICHQ) about the overreporting of black children to child protective services, the immediate and long-term consequences for families, and the heartbreaking story of what one client endured.
Read the full piece here.