New York Times: Stranger Posts Bail for Chambers's Friend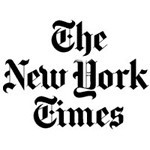 When Robert E. Chambers Jr. was arrested on Oct. 22 on charges of selling cocaine out of an Upper East Side apartment, many people saw it as the denouement of a morality tale, the final fall of "the preppy killer" who pleaded guilty to strangling Jennifer Levin during rough sex in Central Park two decades ago.
But Randy Credico, a comedian who advocates abolishing harsh penalities for drug offenses, saw something else: not Mr. Chambers, 41, but his drug-addicted girlfriend, Shawn Kovell, who was arrested with him on Oct. 22.
Perhaps, he thought, she could serve as the poster child for his campaign to roll back drug laws that put hundreds of drug addicts and sellers behind bars for long prison terms.
Ever since her arrest, Mr. Credico has been waging a campaign to raise a $25,000 bail fund so Ms. Kovell can be released from Rikers Island pending trial. Ms. Kovell, who appears in photographs from the 1980s as a stunning beauty at fashionable clubs, but now appears aged and broken beyond her 39 years, was unable to raise the bail on her own.
Yesterday, Mr. Credico announced that he had come up with the cash — not from donors, as it turns out, but from his personal bank account — but has run up against an unexpected obstacle: Her court-appointed lawyer, Franklin A. Rothman, has refused to accept the money or to present the bail offer to the judge.
Undeterred, Mr. Credico went to the bail window at the Manhattan Detention Center in Lower Manhattan late yesterday, and stood in a line of haggard people trying to bail out loved ones while a "Seinfeld" episode flickered on an overhead television locked in a metal cage. After about a half-hour's wait, he presented a clerk behind a plexiglass shield with a bank check for $25,000.
In setting bail, the judge, Charles H. Solomon of State Supreme Court in Manhattan, required what is called a surety review to ensure that any bail money was not the proceeds of criminal activity, like drug dealing. Mr. Credico said the clerk told him that his bail application would lead to such a hearing. It would still be up to the judge, Mr. Credico said, to determine whether to release Ms. Kovell.
Mr. Rothman said in an interview yesterday that much as he would like Ms. Kovell to be released from jail and receive the help she needs, he believed that the judge was unlikely to approve Mr. Credico's bail money, because he is a stranger to Ms. Kovell, and she would have little if any incentive to return to court rather than forfeit the money and flee.
"She doesn't know Randy Credico from a hole in the wall," Mr. Rothman said. "I don't want this to sound like somehow I'm trying to keep her in. I'd love for her to get out, if I could, and if she had a place to go."
Legal experts yesterday agreed with Mr. Rothman's assessment, saying that judges frown on bail put up by strangers. But they noted that money for bail had been raised before on behalf of defendants involved in politically charged cases, like the Black Panthers or civil rights activists in the 1960s and 1970s.
One prominent defense lawyer, Gerald B. Lefcourt, said people often raised money for prisoners around Christmastime, as an act of magnanimity.
"Somebody in Nassau County bailed out of a bunch of people he didn't know who were in the system," Mr. Lefcourt said. "Why should the money bail system keep people who don't have money in and allow wealthy people out?"
Mr. Rothman said he had communicated Mr. Credico's offer to his client, and her reaction was that what she really needed was rent money. But he added that it could be too late even for that.
He said he heard yesterday that a city marshal had sealed her rent-stabilized apartment on East 57th Street and begun putting her possessions in storage, the culmination of a long-standing eviction proceeding. He said Ms. Kovell and Mr. Chambers owed about $9,000 in back rent, or about eight or nine months of rent payments.
"This eviction proceeding has nothing to do with narcotics," Mr. Rothman said. "She got emergency stays two or three times. She couldn't get any more stays."
Mr. Credico said he had presented the bail money only after getting permission from Ms. Kovell, through a friend who spoke to her yesterday by telephone. He said the friend reported that Ms. Kovell had given her "blessing" to his decision to post bail. Mr. Credico said the friend also had offered to let Ms. Kovell stay with him if she got out of jail.
Mr. Credico said he was also trying to arrange drug treatment for Ms. Kovell through a friend of his, Jason Flom, chairman and chief executive of Capitol Music, which represents artists including Coldplay and 30 Seconds to Mars.
Mr. Flom said yesterday that he had agreed to make calls to a residential treatment center. He said he supported organizations that work for fairness in the criminal justice system, and believed that nonviolent offenders should not be jailed merely because they are too poor to afford bail.
Along those lines, Mr. Flom said, he was a benefactor of the Freedom Fund, a pot of money put up so that clients of the Bronx Defenders, lawyers who defend poor people, would not go to jail because they could not afford $250 to $1,500 in bail for minor offenses like trespassing and smoking marijuana in public.
Saying he had spoken to Mr. Credico about Ms. Kovell, he added: "The way he describes her, she's just a poor misguided girl with a drug problem. I don't know if it's fair to tar her with the same brush as Robert Chambers. I guess I probably have similar feelings toward him that everyone else does, but we're not talking about him."
Read more here