New York Times: Helping Poor Defendants Post Bail in Backlogged Bronx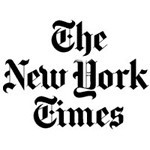 In October, James Broadus II, then 31, was arrested in Co-op City, the Bronx, and charged with petty larceny and assault. He was accused of taking a book bag from one man and choking another. A judge set bail at $1,000.
But Mr. Broadus, who had been working odd jobs, had no savings. His closest relative, his grandmother, could not help. So Mr. Broadus, who had no criminal record, faced a choice: Plead guilty and go home, or sit in jail and wait for a trial…
An experimental program aims to help some of those people avoid jail time or a hastily made guilty plea by paying bail for poor defendants charged with misdemeanors. The fund is a project of the Bronx Defenders, a nonprofit provider of legal services.
Not everyone qualifies. The program, which is known as the Freedom Fund, provides bail only for people accused of misdemeanors, paying as much as $2,000. And participants must demonstrate that they have roots in the community, and therefore are likely to return to court.
The goal is to give the people with means and those without the same opportunity for a trial.
"What we're hoping is: It just brings back a little more fairness," said Robin Steinberg, 56, the executive director of the Bronx Defenders, who started the fund with her husband, David Feige, in 2007.
During a period of about two years, the fund paid the bail of about 150 people. Ninety-three percent of them returned for every court date.
Then, in 2009, a judge questioned whether it was legal for a charitable organization to pay a defendant's bail, arguing that such a group would need to meet the same regulations as a for-profit bail bond business. The pair, unable to meet those requirements, shut the program down.
But their desire to keep the fund going persisted. "We decided: Let's change the law," Ms. Steinberg said.
Read full article here.