New York Times: A Child Bumps Her Head. What Happens Next Depends on Race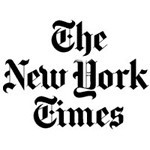 "When a child experiences a mild head injury and a parent seeks medical attention, what happens next in New York City seems to depend on the ZIP code and the color of the parent's skin.
In April, the actress Jenny Mollen, wife of the actor Jason Biggs and resident of Manhattan's affluent West Village, announced on social media that she had accidentally dropped her 5-year-old son, causing a skull fracture and requiring treatment in the intensive care unit of a private Manhattan hospital's I.C.U.
Three months earlier and several miles north in the Bronx, my client, a Latina mom, was folding laundry in her apartment when she saw her 9-month-old daughter and 7-year-old son bump heads while playing on the bed. The following day she noticed that her daughter had a bump on her head. She took the baby to her pediatrician, and a follow-up at the hospital showed two minor skull fractures with a small underlying bleed.
This is where Ms. Mollen's and my client's stories diverge."
Read our Jessica Horan-Block's full op-ed here