New York City to Pay $15 Million in Damages for Illegal Loitering Charges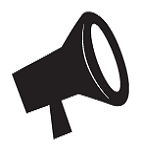 PRESS RELEASE
New York City to Pay $15 Million in Damages for Illegal Loitering Charges
February 7, 2012
Yesterday a federal court in Manhattan approved a class action settlement requiring New York City to pay $15 Million Dollars to approximately 22,000 New Yorkers who were illegally charged by the New York City Police Department under unconstitutional "loitering" statutes between 1983 and this year.  The NYPD continued to enforce these void statutes for decades after New York state and federal courts had struck down these laws in the 1980s and 1990s, on First Amendment and other constitutional grounds.
Katherine Rosenfeld, from Emery Celli Brinckerhoff & Abady LLP and one of the lead attorneys for the class, said:  "After courts struck down these loitering laws as unconstitutional, the NYPD should never have charged a single person under them.  Instead, thousands of New Yorkers were arrested and forced to defend themselves in court, and even serve time in jail, for completely legal behavior.  Many people arrested were doing nothing more than peacefully asking for change on a public sidewalk."
In April 2010, the Honorable Shira A. Scheindlin held the City of New York in contempt of court for failing to comply with repeated orders to stop enforcing the void laws.  The NYPD charged more than 1,000 individuals with violations of the laws even after the filing of the lawsuit challenging the practice.
J. McGregor Smyth, from The Bronx Defenders and another lead attorney for the class, said:  "NYPD used these void laws over the past three decades to target people based on poverty, race, and sexual orientation.  We are happy that the City has finally taken responsibility for these abuses, agreeing to pay meaningful damages to its victims and to stop its unconstitutional practices once and for all."
Matthew D. Brinckerhoff, another lead attorney for the class, said:  "The NYPD's failure to train or discipline officers who violated the constitutional rights of more than twenty thousand innocent citizens for decades on end is inexcusable.  Make no mistake, it happened because the victims were uniformly poor and disenfranchised."
In approximately three months, notice and a claim form will be sent to all 22,000 people in the class.  Class members must return the claim form to be eligible for payment.  The unconstitutional loitering laws under which NYPD illegally charged tens of thousands of New Yorkers are N.Y. Penal Law § 240.35(1) ("loitering for the purpose of begging"), § 240.35(3) (loitering in a public place for the purpose of engaging in "sexual behavior of a deviate nature"), and § 240.35(7) (loitering in a transportation facility and "unable to give a satisfactory explanation of his presence").
Persons who think they are in the class may call 1-800-846-0798 or go to http://nycloitering.com for more information and to ensure that we have their current address.  A copy of the February 6, 2012 settlement may be found at http://nycloitering.com.
To read the New York Times article about the case, click here.