New legal office in North Tulsa offers holistic approach to defending women in court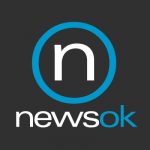 "TULSA — A week into the job, Robin Steinberg and her staff are already paying house calls.
It's not typical for attorneys, but Steinberg's team doesn't practice a typical approach.
Rather, the Still She Rises team is one of the only nonprofit law offices in the country — if not the only — that is dedicated exclusively to representing mothers in the criminal justice system…"
Read the article here.
To learn more about Still She Rises, visit our project page.