NBC News: Family Separated After Family Court Closes Early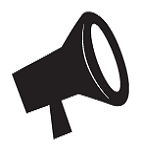 This week, Channel 4 news brought attention to the harm being caused to families by the lack of resources provided to New York City Family Courts. For those of us at The Bronx Defenders who represent parents in Bronx Family Court, the investigation revealed a devastating daily reality: family court can be a saddening and frustrating place unable to fulfill the law's promise. Numbers of parents are forced to surrender their children to child welfare authorities who can sometimes be ill-equipped to keep them safe and well without timely and efficient court review as to whether such separation is even necessary. The Channel 4 investigation calls on all of us to reflect urgently on the preventable damage the system and its attendant delay are having on New York's most vulnerable families.
NBC New York
I-Team: Family Separated After Family Court Closes Early
Parents are being denied due process because family courtrooms are closing earlier, parents and officials tell the I-Team. Instead of staying late, family court judges are now closing their courtrooms at 4:30 p.m. This means some children are removed before parents can plead their case to a judge. Melissa Russo reports.