Brooklyn middle school students visit BXD to practice their trial skills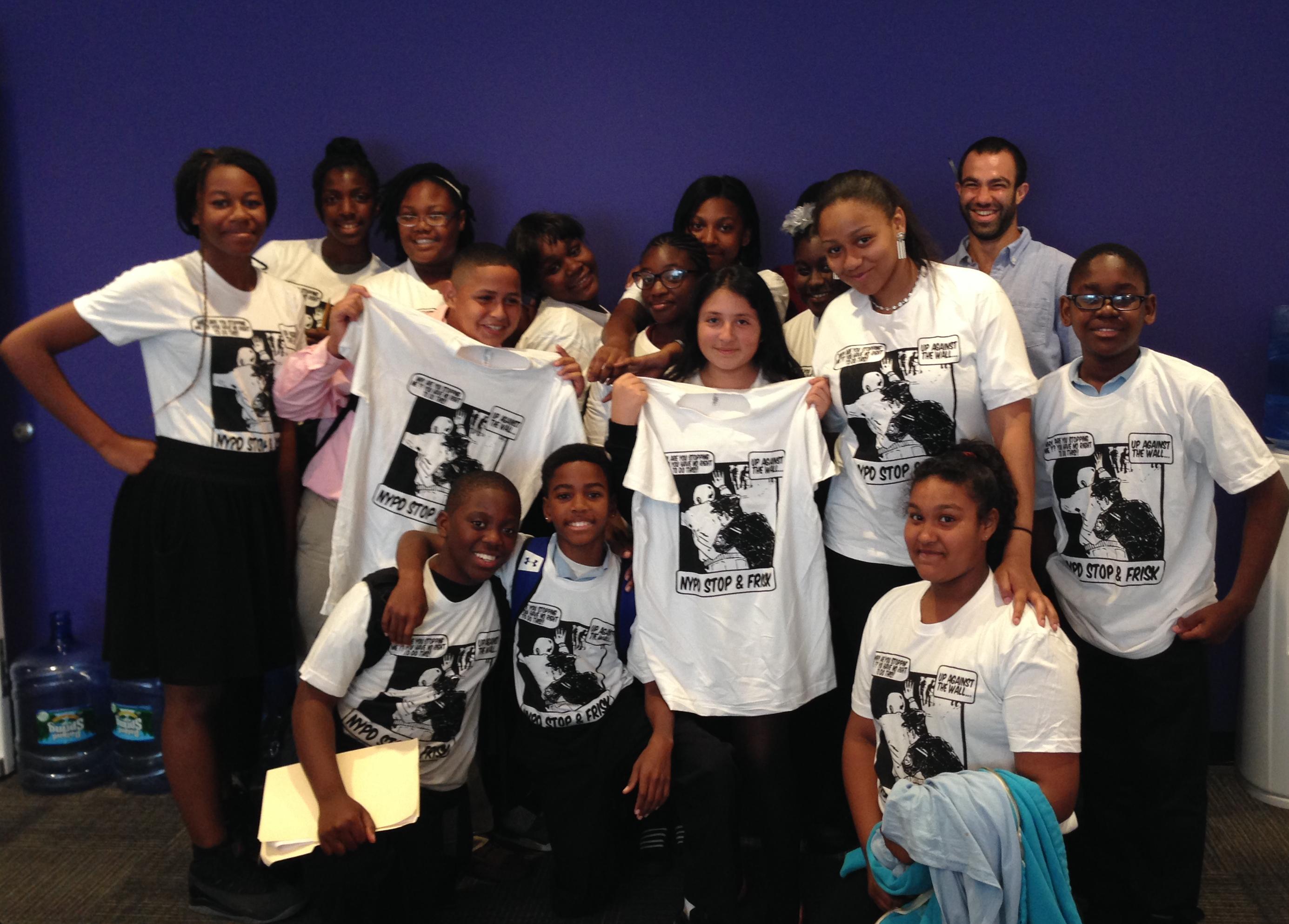 Yesterday afternoon The Bronx Defenders welcomed a group of 20 middle schoolers from the LAUNCH Expeditionary Learning Charter School in Brooklyn to our Justice Campus to read aloud closing arguments they had prepared and to receive feedback from a panel of Bronx Defenders attorneys and summer interns. The students' field trip was inspired by their reading of Walter Dean Myers' Monster for their Humanities class. After reading the novel the students were given the assignment of writing their own closing arguments in response to the case narrated in the novel, both from the prosecution side and the defense side.
The afternoon was organized by Family Defense Attorney Asher Levinthal, who had also visited the class at their school the week prior to provide input to the students while they drafted their initial arguments and to answer questions they had about being an attorney and defending people in difficult situations. The students with the best closings were then included in this special field trip to perform their arguments in The Bronx Defenders' moot court room in front of experts in the field – our very own attorneys and advocates, including Criminal Defense Attorneys Jeremiah Rygus, Carl Lipscombe and Mia Jackson, and summer law interns Perisha Wallace and Mairead Kennelly – who provided meaningful comments on their hard work. The Bronx Defenders is thrilled to see such enthusiastic students learning about the law and public defense!