Los Angeles Times: Op-Ed: Cruel and usual punishment in jails and prisons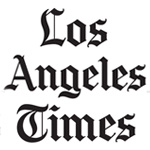 The 8th Amendment bans cruel and unusual punishment. Yet it happens every day in prisons across the country. Putting aside capital punishment, which I would argue is cruel and unusual on its face, Americans are ignoring a host of horrific conditions that inmates are subjected to. This is not only morally and constitutionally dangerous; it is also bad public policy, because the prisoners being badly treated today will be back in our communities tomorrow.
As a litigator and constitutional lawyer, I have heard appalling stories from the nation's prisons and jails. One prisoner described to me how he was handcuffed to the bottom of his bunk in his underwear day after day for months. Another described how his cell was located directly beneath broken toilet pipes, which meant the cell smelled horribly of urine and excrement. I've heard how cells are unbearably hot or cold and how four prisoners are confined to spaces intended for two, with only one set of bunk beds. I've heard about showers that produce only scalding or icy water and about how, when cell toilets overflow, staff are in no hurry to fix them or to clean up.
The health risks in prisons are also unacceptable. MRSA, a bacterial infection whose strains are often resistant to antibiotics, now runs through maximum security prisons. I contracted it myself after visiting such a prison in June and was hospitalized for three days. Sexual assaults and sexual activity are well known to occur in prisons, but prisoners rarely have access to protection, such as condoms, that can help prevent sexually transmitted diseases.
And then there is solitary confinement. It is hard to tell exactly how many prisoners are in solitary each year in the United States. Today, 44 states allow it, but many states do not report how many inmates are held in solitary. A 2005 report from the Vera Institute of Justice estimated the number at 81,622.
Reports from those who have been held in solitary make clear how inhumane the punishment is. Even the most optimistic lose hope. I have heard it described more than once as like being trapped in a coffin. Lights are sometimes kept on 24 hours a day. Prisoners often have no books or reading material. Visits from lawyers and family members, as well as phone calls, are severely restricted, leaving prisoners feeling totally isolated from everything and everyone.
For a recent report on solitary confinement at Rikers Island in New York City, the Bronx Defenders' Solitary Confinement Project interviewed 59 prisoners who were being held or had been held in solitary at the jail. A majority of them were awaiting trial and had not even been convicted of a crime. The average age of the prisoners was 20.
The report noted that, although the United Nations special rapporteur on torture has concluded that more than 15 days in solitary confinement constitutes torture, more than 90% of the Rikers prisoners interviewed had been held longer than that, often far longer. Two prisoners were facing more than 1,000 days in solitary and had already served months.
The prisoners interviewed complained of being provided meager amounts of food, with one inmate describing his time in solitary as "the hungriest that he had ever been in his life."
These stories are chilling, but they are also so abundant as to begin to seem almost normal to those of us involved in 8th Amendment issues. Still, every once in a while, a story comes along that is so horrifying I can't believe any American would think our current system is acceptable.
The death this year of Jerome Murdough at Rikers is such a case. The 56-year-old homeless ex-Marine suffered from bipolar disorder and schizophrenia. When he was arrested on a misdemeanor charge, he could not make the $2,500 bail, and so was sent to Rikers, where he was confined in an isolation cell. Although it was February, the cell was extremely hot. He was found dead in his cell, and an autopsy released this month by New York's medical examiner found that he had died of hyperthermia, with a body temperature of 103 degrees at the time of his death. As an anonymous official put it to the Associated Press, he "basically baked to death."
We are a nation of laws, and the Constitution is the highest law in the land. Do we really find this kind of treatment of prisoners acceptable?
By Martin Garbus
To read the original article click here.