Kate Rubin and Scott Levy testified before City Council on community policing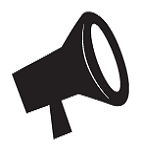 Bronx Defenders Managing Director of the Civil Action Practice Kate Rubin, together with Fundamental Fairness Project Director Scott Levy, submitted written comments on behalf of The Bronx Defenders to New York City Council's Committee on Public Safety on March 3, 2015, discussing key issues to consider in community policing.
The testimony describes two critical lenses through which the development and evaluation of any successful community policing program must be considered: 1) the impact of enmeshed legal penalties of arrests and convictions and 2) the economic impact of policing practices on communities. Kate and Scott, on behalf of The Bronx Defenders, urged the Council to carefully consider each of these issues as the baseline for any conversation about community policing.