Join us July 11th for our Community Block Party!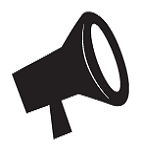 It's time for The Bronx Defenders' Annual Community Block Party! Join us for a day of music, dance, free food, pony rides, carnival games, health & legal info, voter registration, community advocacy groups, and much more.
When: July 11th, 12pm – 4pm
Where: 160th Street between Melrose & Courtlandt Ave
*Admission is FREE*
We can't wait to see you there!