Huffington Post: How The Obama Administration Is Helping Big Bank Felons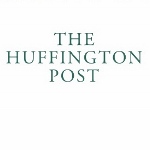 So much for that tough talk about holding Wall Street accountable for its crimes.
With the blessing of the White House and the Justice Department, the Department of Housing and Urban Development is attempting to sneak through a major policy change that would enable big banks convicted of felonies to continue lending through a federal mortgage program, according to federal records and government officials.
The housing agency wants to quietly delete a requirement for lenders to certify they haven't been convicted of violating federal antitrust laws or committing other serious crimes. HUD proposed the move on May 15, without detailing the reasoning behind the change. It's now considering public comment, with an eye towards finalizing the proposal.
Five years after lawmakers and the Obama administration said the Dodd-Frank financial reform law would end the problems caused by banks perceived to be "too big to fail," HUD's move could represent yet another capitulation from federal officials who want to appear to be tough on Wall Street's crimes, but don't want big banks to suffer the consequences typically associated with felony convictions.
The main beneficiaries of the proposal would be JPMorgan Chase, the nation's largest bank with more than $2.4 trillion in assets, and Citigroup, the third-largest U.S. bank with $1.8 trillion in assets, according to Federal Reserve data.
Attorney General Loretta Lynch speaks as former Attorney General Eric Holder and President Barack Obama look on.
The HUD proposal only came to the public's attention in recent weeks, when three Democratic lawmakers — Rep. Maxine Waters of California and Sens. Sherrod Brown of Ohio and Elizabeth Warren of Massachusetts — highlighted the housing agency's plans in a critical letter to HUD Secretary Julián Castro, citing private discussions with agency officials.
Both JPMorgan and Citi pleaded guilty to criminal federal antitrust violations in May, marking the first time in a decade that large American banks have pleaded guilty to criminal charges. But HUD's new proposal, the lawmakers wrote in their letter to Castro, would allow it "to turn a blind eye" to the banks' criminal acts, "putting homebuyers and taxpayers at additional risk."
The proposed change would also sharply contrast with the way HUD treats low-income Americans who live in federally subsidized housing. Federal rules allow local housing authorities to evict tenants immediately if they're arrested for certain crimes, such as marijuana possession. The accused can lose their homes even if they're ultimately found not guilty.
"Turning a blind eye to rich and powerful banks that have plead to very serious felonies really marks the worst kind of double standard," said Runa Rajagopal, a supervising attorney at The Bronx Defenders, a nonprofit firm that represents low-income clients in New York.
By Shahien Nasiripour, Chief Financial and Regulatory Correspondent, The Huffington Post
Read the full article here.