Huffington Post: Prisoners' Rights Advocates React To Retirement Of Rikers Official Who Oversaw Violent Facility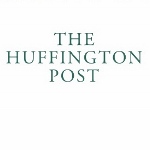 NEW YORK — Prisoners' rights advocates and lawmakers on Tuesday welcomed the news that the top uniformed official at New York City's Department of Correction, who has been accused of turning a blind eye to rampant violence in a Rikers Island juvenile detention facility, is stepping down.
Chief of Department William Clemons, who climbed to DOC's highest-ranking uniformed position during a 29-year career, will retire on Dec. 1, the department announced Tuesday.
"The most important thing is that Clemons' resignation is just a first step in addressing the broader crisis facing the Department of Correction," Robin Steinberg, executive director of legal group The Bronx Defenders, told The Huffington Post in a statement.
An internal audit conducted by the Department of Correction in 2012 found that Clemons had committed a "complete abdication" of his duties as warden of Rikers Island's Robert N. Davoren Complex, the facility where adolescent inmates are housed. According to the audit, Clemons omitted hundreds of inmate fights from official statistics because he found Excel spreadsheets "too difficult to read" and didn't know how to print out the spreadsheets.
In addition, a horrifying Justice Department report released earlier this year described a "culture of violence" inside the RNDC. The report found "rampant use of unnecessary and excessive force" by guards against the 16-, 17- and 18-year-old inmates. Additionally, the report said that the young inmates were routinely disciplined with lengthy stays in solitary confinement for minor infractions.
U.S. Attorney Preet Bharara, whose office conducted the Justice Department investigation, said at the time that the situation at the RNDC seemed "more inspired by Lord of the Flies than any legitimate philosophy of humane detention."
The New York Times reported Tuesday that two other high-ranking officials — Joandrea Davis, the bureau chief of administration, and Gregory McLaughlin, the bureau chief of facility operations — are leaving DOC as well. The three departures come in the wake of mounting criticism of the department's management of Rikers Island, the country's second-largest jail.
"For too long, the Department of Correction has been rife with the mismanagement and mistreatment of inmates, and the Council's oversight has only served to further shed light on the deep-seated issues plaguing the DOC," New York City Council Speaker Melissa Mark-Viverito and City Councilwoman Elizabeth Crowley said in a joint statement Tuesday.
"We thank U.S. Attorney for the Southern District of New York Preet Bharara for spearheading investigations and urge Mayor [Bill] de Blasio and [DOC] Commissioner [Joseph] Ponte to appoint new leadership that will commit to implementing transparent and humane policies that will keep the public safe," the statement continued.
When Clemons failed last month to attend a city council hearing regarding Rikers Island, Mark-Viverito and Crowley grilled Ponte over Clemons' absence. Ponte said Clemons was on a "long-planned vacation," but Crowley told HuffPost after the hearing that she believed Ponte's administration "intentionally didn't bring him."
After the 2012 audit, the New York City Department of Investigations called for Clemons to be demoted. But a New York Times investigation last month found that former DOC Commissioner Dora Schriro had the audit edited to remove that suggestion.
Instead, Ponte promoted Clemons earlier this year to Chief of Department. Davis and McLaughlin, the two other high-ranking DOC officials who are set to step down, were also promoted by Ponte earlier this year.
McLaughlin was warden of the RNDC in 2008, but was removed from the post after 18-year-old inmate Christopher Robinson was fatally beaten by other inmates.
"Chief Clemons was a model of stability in a tumultuous time," Ponte said in a statement announcing Clemons' resignation. He added that with Clemons' guidance, the DOC "undertook and realized many substantial reforms" that will "result in safer jails."
"Our staff will greatly miss him, and so will I," Ponte said.
Although Steinberg, of the Bronx Defenders, said she was encouraged by the news of Clemons' retirement, she noted that big reforms are still needed to address the way inmates are treated on Rikers Island.
"To meaningfully improve the abhorrent conditions at Rikers Island, the Department must address the systemic culture of violence there and implement sweeping policy reforms, including eliminating solitary confinement, removing children from all facilities, and increasing access to mental health and educational services," Steinberg said.
Ponte testified during last month's city council hearing that by the end of the year, adolescent inmates will no longer be subjected to solitary confinement. However, some advocates think adolescents shouldn't be on Rikers at all. New York is one of only two states in the country, along with North Carolina, that prosecutes 16- and 17-year-olds as adults.
"Juveniles have been subject to abusive, violent treatment at Rikers and while reforms must be made at the facility, an underlying problem is that children don't belong there in the first place and our state must 'raise the age,'" said Jennifer March, executive director of Citizens' Committee for Children, a leading member group of the Raise the Age NY advocacy campaign.
"Treating children as adults and placing them within adult facilities is bad policy that sets back public safety, increases recidivism and hurts our children and communities," March added.
By Christopher Mathias
To read the original article click here.