Gothamist: NY Officials Are On A Marijuana Legalization Listening Tour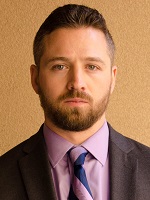 This Monday, the first of five public forums was held to inform new legislation being drafted by Governor Cuomo's marijuana legalization work group. The goal is to introduce a bill for state lawmakers to consider in the upcoming legislative session. Our Criminal Defense Practice Attorney Eli Northrup attended that forum.
"Law enforcement needs to be prevented from using the odor of marijuana to stop people," says Northrup, calling it the "de facto stop-and-frisk." Marijuana is often still used to justify actions against people in family court, housing court, civil proceedings and immigration proceedings. Efforts to legalize marijuana must not simply prevent further harm, but redress the harms that have already been — and continue to be — suffered by communities of color.
Read more here