Event Announcement: The Bronx Reentry Working Group had a Reentry forum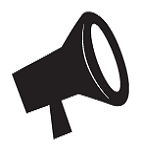 The Bronx Reentry Working Group: "I'm Home . . . What Next? A Community Forum and Resource Fair"
A FREE hands-on community forum for understanding what it takes to come home after incarceration.
Saturday, May 7, 2011
9:00 A.M. – 4:00 P.M.
Bronx School for Law, Government, and Justice
244 East 163rd Street Bronx, NY
Do you have questions about Bronx based parole, probation, and reentry programs?
Do you need someone to talk to about having a loved one in prison?
Join Bronx-based organizations and individuals who have successfully returned home after incarceration.
This FREE day will include:
1. Keynote presentation
2. Panel of community members who have reentered from prison and jail.
3. Resource Fair and Lunch
4. Breakout sessions
ORGANIZATIONS ARE ENCOURAGE TO PARTICIPATE/TABLE ON MAY 7TH!!!!
The Bronx Reentry Working Group is a Bronx-Based coalition of academic-community partners, corrections, reentry, policy makers, and residents committed to addressing the social and health disparities of individuals with histories of criminal justice involvement.
For more information call Pamela Valera-718-920-5682 or Pamela.valera@einstein.yu.edu
Mandy Restivo-718-618-2495 or mrestivo@courts.state.ny.us