Emma Ketteringham in The Huffington Post's The Blog: Test and Report: Bad for Children and Families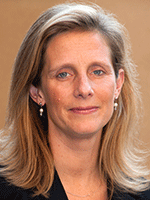 In a recent piece in The Boston Globe, Professor Elizabeth Bartholet calls for states to test infants for illegal drugs and report those with positive screens to child welfare authorities so they can be taken away from their families and placed in the foster care system. Bartholet's presumption that evidence of drug use is evidence of child neglect, however, is a misleading sleight of hand.
Those of us who represent parents every day in child welfare proceedings know that many people who use drugs and alcohol – and even those who suffer from drug or alcohol dependence – often remain fit to care for a child. This is true regardless of race or class. We have seen over and over again that it is often far more detrimental to disrupt crucial early attachment or to traumatize children by taking them from their homes than support parents while their children are home. Foster care is a last resort that should be used only when alcohol or drug dependency results in mistreatment of the child, or in a failure to provide the ordinary care required for all children.
Bartholet's oversimplified premise that drug use during pregnancy inevitably damages children has largely been discredited. No one claims that drug and alcohol use during pregnancy is "safe," but the research clarifies that the risks presented by the use of illegal substances during pregnancy are no greater than risks associated with many other conditions and activities common in the lives of all people.(1) Years of carefully constructed, evidence-based research conclude that no scientific basis exists for presuming that prenatal exposure to an illegal drug will inevitably necessarily adversely affect the newborn.(2)
Additionally, research in Canada of opiate-dependent women and their infants found that even where withdrawal symptoms were present, babies who were allowed to stay with their mothers fared far better than those removed, experiencing fewer neonatal intensive care unit (NICU) admissions and shorter NICU stays.(3) Another study of babies of mothers who used cocaine showed that babies removed from their mothers consistently performed worse on developmental milestones than those who stayed at home.(4) Staying home does not, as a rule, exacerbate any presumed "prenatal damage" as Bartholet claims.
Moreover, from a public health perspective, a test-and-report policy is counterproductive. Respected medical organizations like the American College of Obstetricians and Gynecologists urge their physician members to oppose such an approach.(5) They confirm that responding to drug use with threats of child apprehension undermines maternal and fetal health rather than improves it. This is because threats deter pregnant women from seeking prenatal care, speaking openly with their health providers and seeking any treatment necessary for drug and alcohol problems that are beneficial to them and the health of their children.
Already there are states that have done what Bartholet suggests. Nineteen states consider a baby born positive for an illegal drug "neglected" under civil child welfare laws, and 15 states require hospitals to report babies that test positive for illegal drugs at birth to child welfare authorities. Not one of these states has reported improved outcomes for children. Arkansas, a state that has studied the referrals made under its law, found that the vast majority of infants involved were positive for marijuana and had "no health problems."(6) Researchers did not identify any neglect or abuse successfully prevented by the state's test-and-report policy or any positive outcomes for the children involved.
Our experience also does not bear out Bartholet's bold claim that substance-affected infants placed at or near birth with adoptive parents "do really well." A recent study in New York showed that numbers of adoptions of children from foster care end up breaking apart.(7) We know that scores of children placed in foster care are never adopted and age out of the system to homelessness and despair, often becoming the respondent parents accused of neglecting their own children by the same state that raised them. Former foster children are far more likely to drop out of school, be imprisoned, enter the homeless population, join welfare or have substance abuse problems of their own when compared to children similarly neglected, but who remained with their families.(8)
Furthermore, Bartholet remains silent on one of the greatest problems with using the child welfare system to address the public health issue of drug dependence: the inevitable increase in the racial disproportionality of children in foster care. Despite similar or greater rates of drug use among white women, African-American women are ten times more likely to be reported to child welfare for a positive drug test.(9) A 2010 study of a hospital in Rochester, NY demonstrated that despite race-blind testing guidelines, the hospital tested and reported greater numbers of women of color regardless of whether they met guidelines.(10) Other hospitals had similar results.(11)
No one is suggesting that drugs are good or that parents who have a drug dependency problem that poses a risk to their child should not get the help they need. But if we allow our anger and frustration at a parent's drug use to overwhelm our desire to do well by their children, we end up with counterproductive and dangerous policies.
Rather than urge the state to funnel more children into an already overwhelmed foster care system, states should be encouraged to address the factors that are more directly related to adverse outcomes for children, such as poverty, poor nutrition, lack of health care, persistent racism and a lack of hope. In order to address the issue of drug dependence in families, we should urge states to develop more community-based, non-threatening approaches to drug dependency problems, such as comprehensive prenatal screening with quality referrals for treatment, nurse-family partnerships and family-based substance abuse treatment programs for mothers, fathers and their children.
By Emma S. Ketteringham, Managing Attorney of The Bronx Defenders' Family Defense Practice
Read the original article here.
(1) Open Letter to the Media by David C. Lewis et al., Physicians, Scientists to Media: Stop Using the Term "Crack Baby" (2004); see also Revisiting the Crack Epidemic that Was Not , New York Times video avail. at http://www.nytimes.com/2013/05/20/booming/revisiting-the-crack-babies-epidemic-that-was-not.html?_r=0.
(2) Wendy Chavkin, Commentary: Cocaine and Pregnancy — Time to Look at the Evidence, 285 JAMA 1626 (2001); Deborah A. Frank et al., Growth, Development, and Behavior in Early Childhood Following Prenatal Cocaine Exposure, 285 JAMA 1613 (2001); Barry M. Lester et al., Data Base on Studies of Prenatal Cocaine Exposure and Child Outcome, 27 J. Drug Issues 487 (1997); See also Maia Szalavitz, The Demon Seed That Wasn't: Debunking the "Crack Baby" Myth, City Limits Monthly, Mar. 2004.
(3) Ronald R. Abrahams et al., An Evaluation of Rooming-in Among Substance-exposed Newborns in British Columbia J Obstet Gynaecol Can 866 (2010).
(4) Margaret H. Kearney et al., Mothering on Crack Cocaine: A Grounded Theory Analysis, 38 Soc. Sci. & Med. 351, 355 (1994); Susan C. Boyd, Mothers and Illicit Drugs: Transcending the Myth 60 (1999) (listing studies demonstrating that women who use illicit drugs can be adequate parents).
(5) Am. Coll. of Obstetricians & Gynecologists, Comm. on Health Care for Underserved Women, Committee Opinion 473, Substance Abuse Reporting and Pregnancy: The Role of the Obstetrician-Gynecologist, 117 Obstetrics & Gynecology 200 (2011).
(6) An Analysis of Garretts Law Referrals, Prepared by Hornby Zeller Associates for Arkansas Department of Health and Human Services, Division of Children and Family Services, Sept. 26, 2006.
(7) Dawn J. Post & Brian Zimmerman, The Revolving Doors of Family Court: Confronting Broken Adoption, 40 Capital University Law Review 437 (2012).
(8) New York, The Besieged Children" (NY Review of Books; July 12, 2012); Doyle, J. (2007) "Child Protection and Child Outcomes: Measuring the Effects of Foster Care." American Economic Review (95(5). 1583-1610.
(9) The Guttmacher Report on Public Policy, State Responses to Substance Abuse Among Pregnant Women, (December 2000, Vol. 3, No. 6)
(10) Marc A. Ellsworth et al., Infant Race Affects Application of Clinical Guidelines When Screening for Drugs of Abuse in Newborns, 125 Pediatrics 1379 (2010)
(11) Brenda Warner Rotzoll, Black Newborns Likelier to be Drug-Tested: Study, Chicago Sun-Times, Mar. 16, 2001 (noting that "[b]lack babies are more likely than white babies to be tested for cocaine and to be taken away from their mothers if the drug is present, according to the March issue of the Chicago Reporter"); Troy Anderson, Race Tilt in Foster Care Hit; Hospital Staff More Likely to Screen Minority Mothers, L.A. Daily News, June 30, 2008.