Civil Rights Group Demand AirBnB Reform Discriminatory Policy on Arrest and Conviction Records Used to Ban People from Platform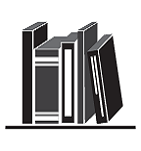 A broad coalition of civil rights organizations sent a demand letter to Airbnb today urging them to end a company policy that discriminates against individuals with arrest and conviction histories and allows users to be banned without explanation or a meaningful chance to appeal.
New York, NY – A broad coalition of civil rights organizations, including the American Civil Liberties Union, the John Jay College Institute for Justice and Opportunity, Legal Action Center, The Bronx Defenders, Community Service Society of New York, and the Precedential Group sent a demand letter to Airbnb today urging the company to end policies that prevent people with arrest and conviction records — often the result of interactions with the criminal legal system that took place years ago — from using the platform. The groups allege that Airbnb's continued reliance on arrest and conviction records to screen prospective users perpetuates the racism prevalent in the criminal legal system, and moreover, that the use of arrest and conviction records as a predictor of future safety is both inaccurate and discriminatory.
Airbnb's current policy on arrest and conviction records is broad, vague, and allows Airbnb to ban people without an explanation or a chance to appeal. Under the policy, the company has given itself wide discretion to ban users based on vague conclusions about arrest and conviction records without having to explain its decision-making. This nebulous policy gives the company broad leeway: to ban users indefinitely if they have convictions that Airbnb considers "serious" with no specific explanation of what "serious" means; what the decision-making process is for determining when someone is banned based on an arrest or conviction record; what verification process, if any, was done to ensure the accuracy of the record relied upon; and what process exists to contest removal from the platform.
Over the course of two years, coalition members have had multiple meetings with Airbnb's senior leadership team to voice their concerns over the conviction records policy, and offered substantive policy recommendations to help remedy the impact of these discriminatory policies.
Read the full letter here