City Limits: False Abuse Reports Trouble Child Welfare Advocates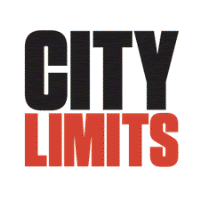 In some neighborhoods in this city, it's not uncommon for people to file an allegation of child abuse or neglect to settle a grudge.
In a meeting with City Limits, lawyers and social workers from The Bronx Defenders, which represents parents with child welfare cases in the Bronx, described a string of such cases: a landlord who repeatedly called in child neglect complaints against a tenant whose housing support check wasn't coming through; a neighbor who reported another neighbor for neglect after a fight over a missing cell phone escalated.
Attorney Ryan Napoli recalled a client living in a homeless shelter whose 15-day-old son was removed from her care after someone reported she was a drug-user and a domestic violence victim. Although her son was returned five days later, the investigation lasted six months, during which time Napoli's client was required to separate from her boyfriend, enter a domestic violence shelter and be drug tested regularly (she passed each time) before her case was dismissed at trial, he says. Napoli's client assumed the caller was another woman in the same homeless shelter who was jealous of her relationship with her boyfriend, but she couldn't prove it because the call was made anonymously.
By Rachel Blustain
Read more here.