Client Emergency Fund 10th Anniversary Happy Hour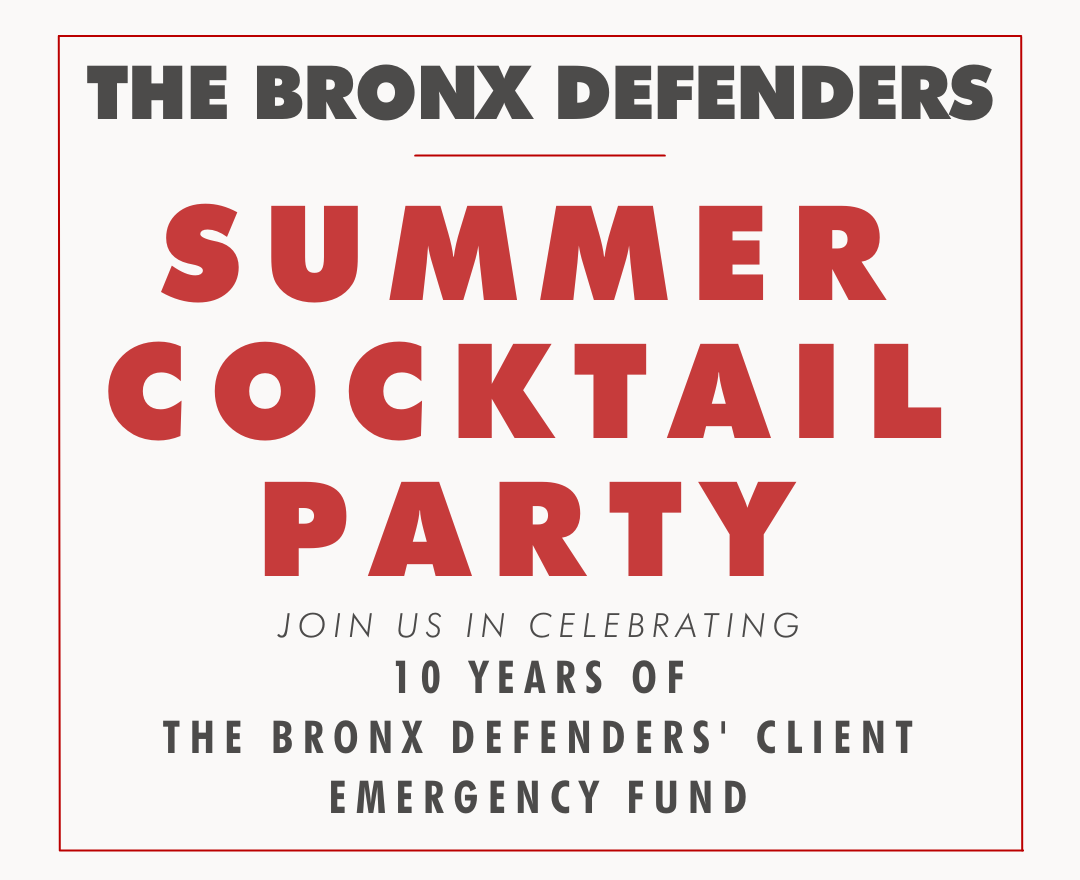 Every day, The Bronx Defenders zealously defends people in court and fights to keep families together. But we know that it is just as important to serve the community out of the courtroom, as well.
10 years ago, BxD began The Client Emergency Fund, a program which provides immediate and impactful direct assistance to individuals in crisis. Over the past decade, the program has made a significant impact on countless lives, and we couldn't have achieved this without the support of those dedicated to supporting the Bronx community like yourself.
To honor a decade of this innovative program, and to thank you for your support, we are hosting a summer cocktail event on Tuesday, August 1 at WilmerHale.
Date: Tuesday, August 1, 2023
Time: 6 PM – 9 PM
Location: WilmerHale, 7 World Trade Center, 250 Greenwich Street, New York, NY 10007
To purchase tickets, visit our ticket and donation page here.
For information or to ask related questions, please contact development@bronxdefenders.org.