BxD's Justine Olderman Highlights Connection Between Broken Windows and False Police Testimony in Panel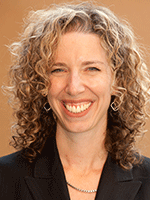 October 3, 2017, New York – Justine Olderman, managing director of The Bronx Defenders, spoke at a panel entitled "Police Officer Testimony: A Quarter of a Century After the Mollen Commission." The event was hosted by the New York City Bar Association. Participants included the police department's deputy commissioner for legal matters, Lawrence Byrne, Harvard Law Professor Alan Dershowitz, former New York Supreme Court Justice Barry Kamins, Brooklyn Supreme Court Justice Dineen Riviezzo, and Manhattan District Attorney Cyrus Vance, Jr.
The panel focused on the issue of police credibility in the courts since the subject was reviewed by the Mollen Commission, a mayoral commission established in 1992 to investigate corruption in the NYPD. Panelists discussed the types of trainings new police officers receive on this matter, challenges defense attorneys encounter, and the role prosecutors and judges should play in deterring false police testimonies in court.
Drawing on nearly two decades of experience as a public defender, Olderman discussed how police lying during court testimony is as much of a problem now as it has ever been. Olderman contended that to address this issue on a systemic level, it is essential to recognize that the misconduct does not begin or end in the courtroom and is partly encouraged by the "broken windows" approach to policing.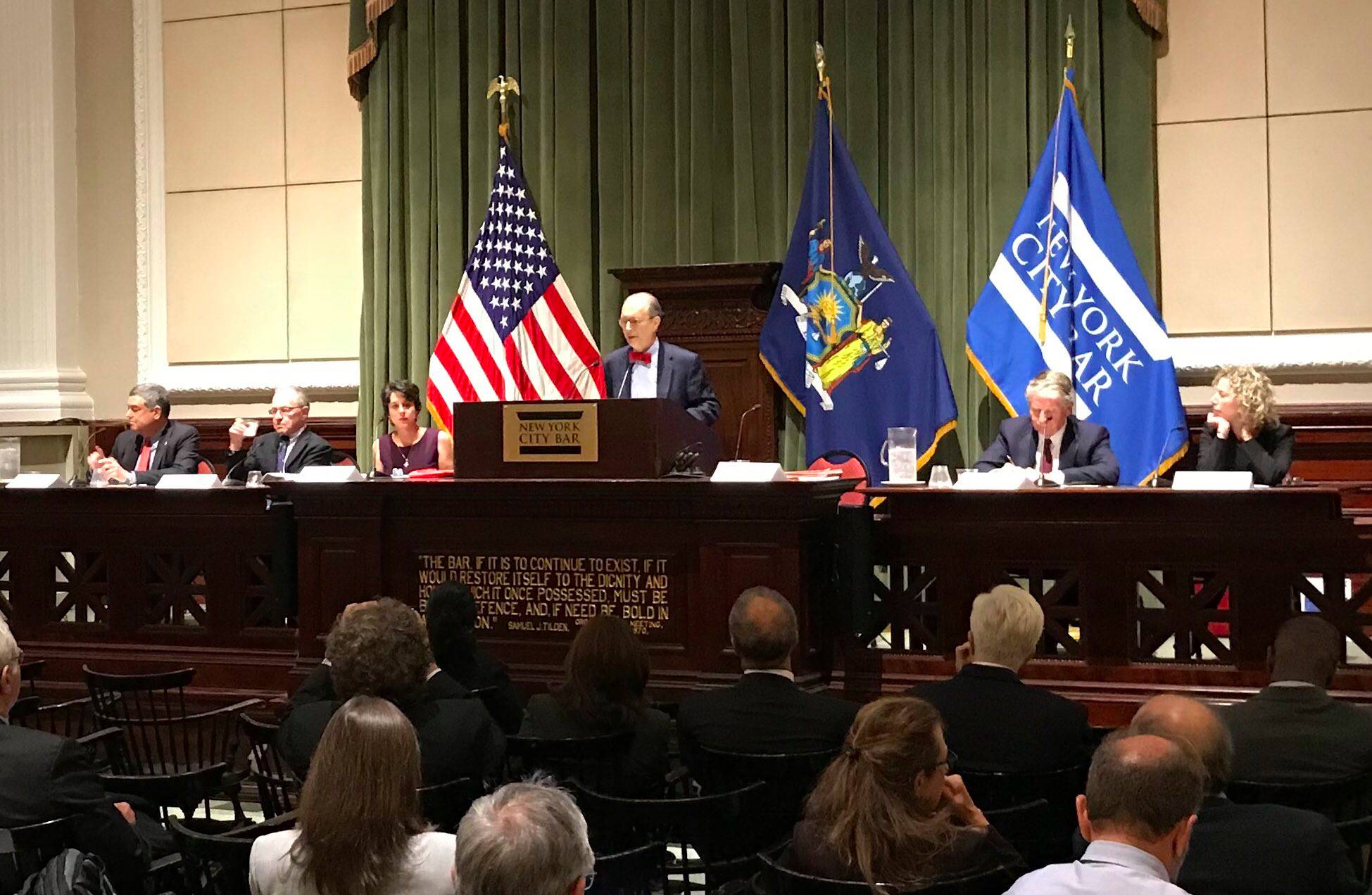 Olderman argued that false police testimony on the witness stand is born the moment an officer has to justify an unlawful stop, search, or broken-windows arrest. She also noted that the court-system is ill-equipped to root out this misconduct since prosecutors often prioritize getting convictions even when there is evidence of police abuse, and judges place the burden on the defendant and her defense counsel to prove a police officer might be lying about the circumstances that led to an arrest.
In a borough that continues to have one of the highest poverty rates in the city, lack of police accountability comes at a high cost, not only in the form of wrongful convictions and unjust criminal records, but also jobs lost, evictions, family separations, and even compromised immigration statuses due to the criminal justice involvement.