The Village Voice: Making Bail Better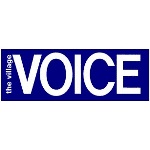 When Judge Ralph Fabrizio saw William Miranda, free of handcuffs and dressed in street clothes, sitting in his Bronx courtroom, he was surprised.
Three days earlier, on February 24, 2009, Miranda had been up before Fabrizio for arraignment on two misdemeanor assault charges. Fabrizio had set a substantial bail, $1,500 for each charge, certainly more than Miranda could come up with. So why hadn't Miranda spent the time between his arraignment and this hearing in jail?
When Fabrizio asked, he learned that Miranda's bail had not been paid by himself or by a friend or family member, but by an organization known as the Bronx Freedom Fund.
The judge didn't like it. Over the objection of the Bronx Defenders, which was representing Miranda, he began an investigation into the Bronx Freedom Fund and its activities. What he discovered was one of the most remarkable experiments in criminal justice in recent years, a pilot program for a growing movement that might be on the verge of changing the face of criminal justice in New York.
For more than a year and a half, the Bronx Defenders had been quietly running a small fund that paid the bail for people charged with misdemeanors who otherwise would have spent the days and weeks before their trials in jail for a single reason: They were too poor to get out.
These people insisted they were innocent, and in the eyes of the law, they were: They hadn't yet enjoyed their right to a trial. But while more affluent defendants could put up the money and go home free to prepare for their trials, these defendants' poverty condemned them to a cell in Rikers before they even had a chance to argue their case.
The fund had a few basic conditions: Recipients had to be charged with misdemeanors or nonviolent felonies; they had to be assigned bail of no more than $1,500; they had to be unable to pay by themselves; and they couldn't be a significant flight risk.
The fund was conceived and created by the Bronx Defenders but administered separately by a former employee and incorporated as an independent charitable 501(c)(3) organization. From November 2007 until early 2009, the fund provided bail to nearly 200 people. Without it, these people would have faced a stark choice: Either accept a prosecutor's offer to plead guilty, even if they were innocent, and likely be released with little or no jail time but a lifelong criminal record, or spend the days until their trial in jail, away from their children, their jobs, their bills, and their lives, all for want of a few hundred dollars.
Using the question of whether Miranda's bail was legitimately posted to dig deep into the operations of the Bronx Freedom Fund, Fabrizio continued his investigation. The fund submitted into evidence letters of former clients, people whom the fund had bailed out. In one letter, a girl thanked the fund for posting her bail so she could continue to attend high school while her case was pending.
In another, a man wrote: "I was not able to make the bail because of my financial problems. The Bronx Freedom Fund stepped in and bailed me out of jail. . . . If it was not for the Freedom Fund, I might have been held by immigration and possibly deported."
A third writer simply thanked the fund for posting his bail, because it allowed him to be with his family as he fought his case.
The judge was unimpressed. Although the Freedom Fund took no money from its clients and made no money through its operation, Fabrizio determined that it was a business. "The Bronx Freedom Fund is a 'bail bond business' and an 'insurance business,'" he wrote in his final decision on June 22.
Fabrizio ruled that the fund was illegal. By posting bail for indigent defendants like Miranda so they could fight their cases from their homes rather than from a jail cell, the fund's administrator had broken the law.
In a 23-page decision, Fabrizio found that the Freedom Fund had effectively been running an uninsured bail-bond business. Because bail is intended to ensure that defendants return to court, bail is a type of insurance, Fabrizio wrote, and subject to state insurance law. If the fund wanted to bail out defendants lawfully, it would need to get properly licensed and certified, and, because of restrictions under the existing law, it would have to limit itself to posting bail only twice a month.
Judge Fabrizio's ruling against the Freedom Fund was a major setback for the Bronx Defenders. The program was a centerpiece of its fight against one of the most glaringly unfair and discriminatory aspects of the criminal-justice system.
In New York City alone, thousands of people every year spend days and weeks in jail without ever having stood trial or having had a chance to argue their innocence, simply because they are too poor to afford bail.
As the Voice reported in our April story "Bail Is Busted," the use of bail in today's criminal courts has evolved far beyond its official narrow purpose. By statute, the only allowable reason to set bail on a defendant at arraignment is if there is reason to doubt that he or she will return to court for the next hearing. But in the hands of prosecutors, bail has become a powerful tool to force defendants' hands.
By Nick Pinto