WNYC News: Charities to Play Bail Bondsman Role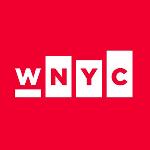 Charities will soon be allowed to post bail for the poor and indigent. A new law recently signed by Gov. Andrew Cuomo allows charities to be authorized and regulated by the Department of Financial Services, the same state agency that oversees bail bondsman.
Only those charged with non-violent misdemeanors with bails set at $2,000 or less will be eligible for the bail assistance from non-profits.
Bronx State Senator Gustavo Rivera sponsored the legislation and said too many people plead guilty to minor infractions because they can't afford bail and don't want to be sent to Rikers Island. "So we want to be able to give these people the choice, and in the case of charitable bail organizations, the opportunity to be able to post bail on behalf of these individuals," said Rivera, whose district includes East Tremont and the University Heights section of the Bronx.
According to the most recent statistics from the New York City Criminal Justice Agency, more than 52,000 people had bail set at their arraignments in 2010, but only about 12 percent were able to post bail. And 40 percent of bails were set at $1,000 or less.
While commercial bond agencies charge premiums and service fees, charities will not be allowed to do the same. The law is expected to take affect in three months.
Rivera said he sponsored the legislation after realizing a charity bail fund shut down after questions arose over whether it could function without the same authorizations as a bail bondsman.
Robin Steinberg of the Bronx Defenders helped create what's called the Bronx Freedom Fund. She said turnstile jumping and minor drug possession cases with bails set as low as $250 were the typical kinds of infractions the fund would assist with.
"These are the kinds of cases where there's no alternative for poor people to get access to bail because bondsman typically won't actually take cases that are that small," Steinberg said.
The fund ran for 18 months —between 2007 and 2009 — and served 150 clients with 95 percent of them making good on court dates, according to Steinberg. Now that the law has been passed, she's hoping to reinstate the fund.
Rivera said he hoped the new law would lead to more organizations creating charity bail funds.
"The purpose of the bill has always been to make the system more just," he said.
By Cindy Rodriguez
Read more here.