Bronx Defenders statement on NYC Council passing of the Fair Chance Act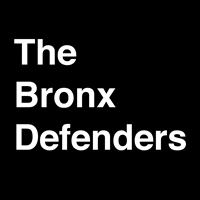 The Bronx Defenders applauds the New York City Council for passing the Fair Chance Act, a bill that will give New Yorkers with criminal records a fair chance to compete for jobs. The Fair Chance Act will prohibit all public and private employers in New York City from asking about an applicant's criminal history until a conditional job offer has been made. Today's victory is part of a larger movement across the nation to "ban the box"–referring to the conviction history checkbox on job applications—and coincides with the Day of Action for Federal Fair Chance Hiring.
As Nicole, one of our former clients, said today at the City Council hearing, "Today is a glorious day to bring justice to people who have a criminal record–like me. We can now be sure that employers are looking at our skill set and our qualifications instead of at something we did far in the past that doesn't define us anymore."
In New York State, most felony and misdemeanor records can never be sealed or expunged. The Fair Chance Act is a monumental first step towards ensuring that a criminal record is not a lifetime barrier to employment. Judging job applicants on their merits, rather than on past conviction histories, creates more opportunity for all New Yorkers, promotes public safety, and helps employers hire the best person for every job.
Some key provisions included in the Fair Chance Act:
All employers—public and private, as well as licensing agencies—are covered.
Both current employees and job applicants are covered.
Employers will still be able to perform background checks on applicants, but only after a conditional job offer has been made.
If an applicant is denied a position based on her criminal record, she is entitled to a written explanation, a copy of the documents that led to the decision, and a chance to respond to the employer for three days.
Job advertisements that mention arrest and conviction history or a background check are prohibited.
The Fair Chance Act will not apply to certain jobs that require criminal records or background checks, such as law enforcement.