Bronx Defenders & New York Giants Announce Partnership in Fight for Social Justice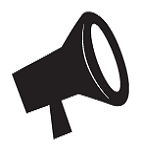 ***FOR IMMEDIATE RELEASE*** 
August 10, 2020
CONTACT
Ryan Karerat, The Bronx Defenders (RKarerat@bronxdefenders.org)
Jennifer Conley, New York Giants (Jennifer.Conley@giants.nfl.net)
NEW YORK – The Bronx Defenders and the New York Giants are proud to announce they have partnered together in the fight to combat inequities in the criminal, immigration, family, and civil legal systems. 10 Giants players and 3 Giants coaches have partnered with The Bronx Defenders, and have had numerous meetings with advocates from The Bronx Defenders, including mentees from the organization's Robert P. Patterson Jr. Mentoring program. They have also met with community partners as they seek to build a stronger understanding of social injustice issues facing communities of color in The Bronx.
Through this partnership, the two organizations will continue to work together to advocate for real and lasting change in our community.
Wesley Caines, Chief of Staff for The Bronx Defenders, offered the following statement:
"The past several weeks and months have made very clear what we've always known: There's no such thing as being a bystander in the fight for justice. What we have seen and heard from the Giants is a real desire and commitment to transforming the various legal systems that continue to target Black and brown people in New York and across the country.
Over the next several weeks and months, we'll be helping educate and activate Giants players and staff so that we can translate that commitment and desire into tangible change."
Blake Martinez released the following statement on behalf of the Giants players: 
"My Giants teammates and I came into this partnership wanting to create a personal relationship with the Bronx, and learn and understand the hardships and discrimination that families in the Bronx face everyday. We did not realize how much needs to be changed in order to eradicate these issues, and we are motivated to help The Bronx Defenders do that. They have brought us in with open arms, and we want to thank them for allowing us to partner with them.
"Our continual plan with The Bronx Defenders is to provide our platform and time to make sure we can engage in future programming and events to raise awareness about these important criminal justice issues in the Bronx. We are in this together and we could not be more excited to partner with The Bronx Defenders to work towards our shared goal of sustained change."
The Bronx Defenders is a public defender nonprofit that is radically transforming how low-income people in the Bronx are represented in the justice system and in doing so, is transforming the system itself. We have pioneered a ground-breaking, nationally recognized model of defense called holistic defense that achieves better outcomes for our clients. Each year, we defend 27,000 low-income Bronx residents in criminal, civil, child welfare, and immigration cases, and we reach thousands more through our community intake and outreach programs. Learn more at www.bronxdefenders.org  
About the New York Football Giants
A cornerstone franchise of the National Football League, the New York Football Giants began play in 1925. With eight championships, including a victory over the New England Patriots in Super Bowl XLVI, their second in five seasons, the Giants are the only franchise in the NFL with a Super Bowl victory in each of the last four decades. Headquartered at the Quest Diagnostics Training Center in East Rutherford, N.J., the Giants enter their 96th season of play this fall. For more information, visit www.giants.com.