Bronx 12 News: Bronx Defenders lauded for sticking up for LGBTQ rights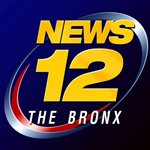 "The Bronx Defenders' LGBTQ Defense Project is a team of advocates who provide specialized representation for lesbian, gay, bisexual and transgender members of the community in legal matters.
A man, who identified himself as John, says the project saved his life. He says he escaped from Nigeria and came to the U.S. because he faced torture for being bisexual.
'If it wasn't for Bronx Defenders, I would be sent back to Nigeria, be caught again, be tortured or killed,' said John."
Watch the full video here