Annual Celebration of Families – June 21, 2013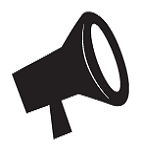 Annual Celebration of Families is an event to celebrate families who have recently reunified or are about to be reunified. Families enjoy a meal together, play games, celebrate their successes, and go home with a framed family portrait. What we thought would be a little party turned out to be an incredibly powerful moment for our clients to step back from their legal cases and reflect on how far they've traveled for their children. This is a celebration for our clients in recognition of all they have accomplished to bring their children home.
Supporting the Bronx Defenders' Celebration of Families
This year's event will take place on June 21, 2013 at The Bronx Defenders' office and we expect about 100 parents and children to attend. We would like to make this year's celebration better than ever before. To do so, we are asking for support from individuals, community groups, restaurants, and businesses in donating the following items:
Items needed for Annual Celebration of Families:
• Food donations (catered food, snacks, baked goods, etc)
• Raffle prizes (children's toys, tickets to amusement parks, museums, and family activities)
• Arts and crafts supplies (markers, crayons, face paint, construction paper, etc)
• Cash donations (Online donations can be made here.)
If you are interested in supporting this event, please contact Caitlin at Caitlinb@bronxdefenders.org.