The Bronx Defenders' Skylar Albertson Delivers Testimony at Solitary Confinement Hearing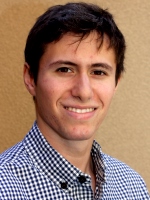 On Thursday, June 12th, 2014, The Bronx Defenders' Skylar Albertson delivered testimony at the Joint Meeting of the Committee on Fire and Criminal Justice Services and the Committee on Mental Health, Development Disability, Alcoholism, Substance Abuse, and Disability Services Solitary Confinement Hearing.
Since January, Albertson and Social Work Intern Leah Baez have conducted 23 interviews with Bronx Defenders clients held at Rikers Island in solitary confinement.
In his testimony Albertson states, "Roughly three months ago, I sat across a table from Lacquan Berkley in a cramped interview room at Rikers. Lacquan was hunched over with one arm handcuffed to a wall; the fear in his eyes was painfully clear. In a word, he looked broken. Just weeks earlier, Lacquan had spent his twentieth birthday in solitary confinement."
The interviews Albertson and Baez have conducted indicate that the overwhelming majority of our clients who are held in solitary confinement are young men between the ages of 17 and 22. The median amount of solitary time for our male clients interviewed this year is 105 days.
Solitary confinement as it is practiced at Rikers Island is cruel, unusual, and inflicts both severe mental and physical harm on individuals who are already in the custody of the city. There is no place in modern society for the duration and conditions of solitary confinement that are imposed on our clients.
To read the full testimony click here.
To watch a video of the hearing click here.