NYC Defenders Demand True Marijuana Justice, Call Recently Introduced Bill 'Too Little Too Late'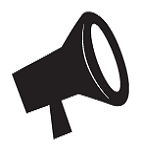 June 17, 2019
Contact:
Redmond Haskins, The Legal Aid Society (RHaskins@legal-aid.org)
Lupe Todd-Medina, New York County Defender Services (Lupe@effectivemediastrategies.com)
Jared Chausow, Brooklyn Defender Services (jchausow@bds.org)
Ryan Karerat, The Bronx Defenders (rkarerat@bronxdefenders.org)
Sam McCann, The Neighborhood Defender Service of Harlem (smccann@ndsny.org)
***FOR IMMEDIATE RELEASE***
NYC DEFENDERS DEMAND TRUE MARIJUANA JUSTICE, CALL RECENTLY INTRODUCED BILL 'TOO LITTLE TOO LATE'
(NEW YORK, NY) – The Legal Aid Society, New York County Defender Services, Brooklyn Defender Services, The Bronx Defenders, and Neighborhood Defender Service of Harlem decried recently introduced legislation (S6579/A8420) which would largely preserve the status quo of prohibition that has destroyed families and communities across New York State. The new legislation does not provide for automatic expungement and only addresses a limited number of low-level marijuana offenses.
Defenders reaffirmed calls on New York State Governor Andrew Cuomo, New York State Andrea Stewart-Cousins, and New York State Assembly Speaker Carl Heastie to immediately enact the Marijuana Regulation and Taxation Act (S.1527B/A.1617B), known as the MRTA.
Sponsored by Senator Liz Kruger and Assembly Majority Leader Peoples-Stokes, the amended MRTA ends prohibition, which has long criminalized Black and Latinx people and other communities of color; clears prior cannabis-related criminal records; addresses additional devastating impacts of marijuana criminalization in the fields of immigration, family law, housing, and employment; and includes a social and economic equity plan that prioritizes licenses for people from communities most affected by criminalization.
The bill also directs tax revenue from legal marijuana sales to be reinvested in communities most harmed by the war on drugs through the Community Grants Reinvestment Fund, which will fund job training, economic empowerment, youth development programming, and re-entry services. Additional revenue will be used to support public schools in the state plus drug treatment programs and evidence-based public education campaigns. If enacted, it will be the first law of its kind to devote such substantial permanent funding for community reinvestment.
The NYC Public Defenders said, "The watered down bill (S6579/A8420) introduced on Sunday night incorporates none of these critical reforms. Some are claiming this new proposal is decriminalization, but it is not even that. All this bill does is adjust the penalties and amounts of marijuana that someone can possess. As we all well know, this proposal would maintain an untenable status quo that would continue to put our clients – who are disproportionately Black and Latinx – through the system. That means a continuation of the possible months and years of ICE detention and deportation, severed access to essential public benefits, and possible loss of one's children to foster care. Until marijuana is legalized and criminal records are expunged, the people we represent – and their families – will face these devastating consequences. The only way to end the double standard in enforcement is for lawmakers to pass the MRTA and deliver justice for the communities that have suffered the devastating and far-reaching consequences of marijuana criminalization."
###