Joint Statement by New York Advocates and Public Defenders on Trump's False and Inflammatory Dog-Whistle on People in Pre-Trial Detention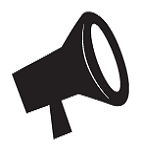 Joint Statement by New York Advocates and Public Defenders  on Trump's False and Inflammatory Dog-Whistle on People in Pre-Trial Detention
(New York, NY) — Today, Citizen Action of New York, Brooklyn Defender Services, The Bronx Defenders, New York County Defender Services, The Legal Aid Society, and the Brooklyn Community Bail Fund released the following joint statement on inaccurate and inflammatory comments regarding bail reform in New York made by President Trump on Twitter:
"The comments on New York's bail reform made by Donald Trump were abhorrent and inaccurate. To start, Trump referred to people in pre-trial detention as 'criminals.' Not only is this language dehumanizing and offensive, it also fails to acknowledge the fact that people incarcerated pre-trial are legally innocent and, in the vast majority of cases, only in jail because they cannot afford bail. Trump also stated that he believes New York City is 'rapidly declining'. On the contrary, our city is safer than ever before, and our jail population is shrinking. In fact, the jail population has already dropped from nearly 22,000 to 7,000 over the past three decades and crime is at record lows. Trump's comments on the pre-trial liberty of 900 people ignores this reality. These unfounded attacks are coming from the same man who called for the death penalty for the Exonerated Five, using similar false and inflammatory rhetoric.
Earlier this year, New York State took a major step forward for justice, safety, and fiscal responsibility by enacting pretrial justice reforms, including bail reform and bringing discovery laws in line with the rest of the country. The right to liberty and a fair and speedy trial are two key pillars of our democracy. For decades, New York's unfair bail and discovery laws destroyed lives, ripped families apart, and deprived countless people of these fundamental rights, jailing them for months or even years based on nothing more than an accusation. The mass jailing crisis has disproportionately impacted Black and Latinx families, worsening inequality in our society. It has also cost taxpayers a fortune: Detaining a person on Rikers Island costs $828 per day. All this without improving public safety.
Sadly, while President Trump tweets malicious lies, the District Attorneys Association of the State of New York is taking a page from his playbook while actively seeking to undermine our state's progress. Its two-pronged attack includes a statewide campaign of fear-mongering and misinformation, and trainings on a series of tactics to subvert the new bail and discovery laws. Echoing Trump's cruel separation of families at the border, these prosecutors are working to maintain unchecked power to separate Black, Brown, and low-income families across New York. Now more than ever, New Yorkers must stand together to help ensure that these criminal justice reforms are successfully implemented so that we can continue to make strides toward fairness and real public safety."
Read the full statement here