Gothamist: Cuomo And State Democrats Still At Odds Over How To Legalize Marijuana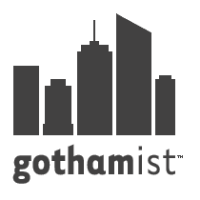 "Eli Northrup, an attorney with the Bronx Defenders, said the governor's proposal also doesn't go far enough to remove criminal penalties for marijuana-related offenses and in some cases criminalizes them further.
"Right now, it's a misdemeanor to sell a small amount of marijuana to someone under the age of 21, but the governor's proposal would make that a Class D felony," Northrup said. "If you have two 20-year-olds passing a joint back and forth, they would technically be guilty of a marijuana sale."
The MRTA specifically bans police from using the smell of marijuana to justify searches, while the governor's proposal specifically allows officers to use it to determine whether someone is driving under the influence.
"The odor of marijuana is the number one justification police use to search people now that stop and frisk was outlawed," Northrup said. "It's like stop, sniff and frisk."
Read the full article here