Coronel et al v. Decker et al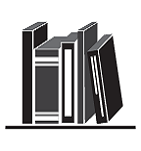 The Bronx Defenders and The Legal Aid Society today filed a lawsuit in federal court against U.S. Immigration and Customs and Enforcement (ICE) to seek the immediate release of seven individuals in immigrant detention who are at imminent risk of serious illness or death in the event of a COVID-19 infection because of their age or underlying health conditions. The emergency lawsuit was filed amid mounting reports of egregious conditions at local ICE jails that exacerbate the risk of infection and spread of the new coronavirus within these facilities. 
The complaint, filed in the Southern District of New York, seeks their immediate release on the grounds that continuing to incarcerate them constitutes deliberate indifference to the risk of serious medical harm in violation of the Fifth and Fourteenth Amendment of the U.S. Constitution. Among the plaintiffs are individuals who suffer from diabetes, heart disease, neurocognitive disorder, kidney disease, and lung and liver problems, as well as individuals of advanced age–all groups of people that the CDC has identified as particularly high risk to COVID- 19 infection. 
Complaint: Coronel et al v. Decker et al Petition for Writ of Habeas Corpus
TRO: ECF 17 Memo of Law ISO Temporary Restraining Order
TRO Granted: ECF 26 Order granting TRO